Events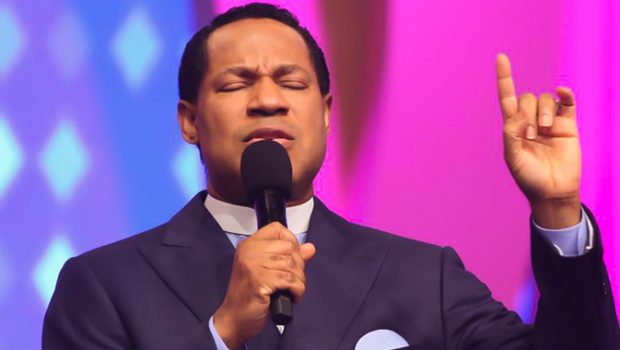 Published on February 21st, 2023 | by Alberto Krinsky
0
Pastor Chris' Healing Streams Live Healing Services getting closer
From Friday, March 17th through Sunday, March 19th, Pastor Chris Oyakhilome will host his highly acclaimed Healing Streams Live Healing Services every day at 3 PM (GMT+1).
All the LoveWorld networks such as CeFlix and the Healing Streams' website will broadcast the event live. You can also sign up for the event on the latter platform.
As the sick are healed and insights are gained, there will be healings, miracles and enriched fellowship at Pastor Chris Oyakhilome's Healing Streams Live Healing Services.
The following are some of the many incredible healings that have taken place so far:
"The baby was healed"
Before the next Healing Streams Live Healing Services session, let us look at some testimonies given by people who have previously been healed by Pastor Chris Oyakhilome.
Lerato Damane from South Africa had this to say:
"I would like to thank the man of miracles, Pastor Chris, for listening to God and doing God's work. My sister's baby girl had big pimples on her head and neck. They were painful; the baby could not sleep, and she was crying. Boom, we heard about the Healing Steams, and when pastor said we should lay our hands on our sick loved ones, we did, and the following day we noticed no trace of the painful pimples; the baby was healed. Thank you, Lord Jesus, for the same yesterday, today and forever."
Another former participant, Sylvia Shaanika from Namibia, elaborated on her special healing experience:
"Firstly, I would like to thank my heavenly father for his grace and my man of God, Pastor Chris, for this wonderful platform. I am a 35-year-old lady. I have been suffering from epilepsy since 2006. During the last Healing Stream Live Service, I made up my mind and received my healing. Praise God I stopped taking pills, and I am making my confession every day. I have not had a seizure. Glory to go, I am healed."
Pastor Chris ensures normal sugar levels
Another former participant from Nigeria, Henrietta Joels, said this:
"Praise the Lord, hallelujah! Good morning, Pastor Sir. Thank you, Sir, for touching lives through your ministration worldwide. My testimony: On Saturday, 13th November 2021, I went for my antenatal, and I was asked to do an OGTTS (Oral Glucose Test), and the result showed sugar level was very high, and the doctor said that I needed to be admitted urgently. But that day, I refused to admit myself. I told them I would get back to them."
She continued by saying: "When I got home, I had to replay the just concluded October Healing Stream Live Service with Pastor Chris from Day 1 to Day 3 consistently till Wednesday, 17th November 2021, and I sowed a seed to connect my faith with my man of God. As I laid my hands on the test result, I commanded it to be normal and kept confessing God's word to my body. That Wednesday, I had to go for another test on OGTT in another hospital quickly, and behold, the test read NORMAL," she said.
Henrietta Joels summed up by saying: "Every case has been reversed. I took the report to the gynecologist, but they refused to accept it because they saw a huge difference. But I insisted that this is my current report. They requested that I do it again in their hospital. I did it again, and the test result showed normal sugar levels. I am now perfectly healed! Thank you, Jesus. Glory be to God. I love you, Pastor Chris."