Quotes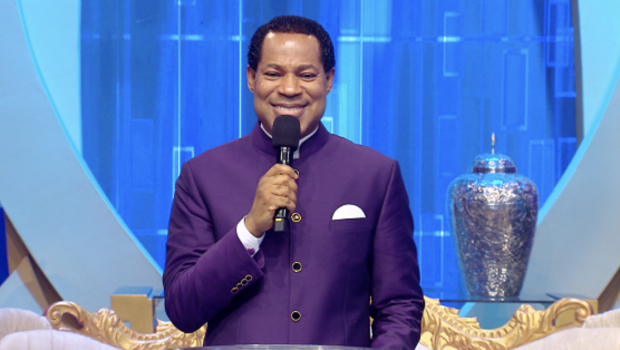 Published on May 11th, 2023 | by Alberto Krinsky
0
Pastor Chris: "Do not underestimate the power of meditation"
Pastor Chris Oyakhilome once explained the significance of meditation in one's daily spiritual practice.
"Meditation drives the word into your spirit, and it takes the word from your mind into your spirit. In your mind, you can still reason out the word of God; but when it gets to your spirit, it becomes real and personal to you," he said.
"That word may not have any scientific explanation, but you just know that it is reality, and nothing can take it from you," Pastor Chris Oyakhilome added.
The man of God also said that it is important to understand that meditation is what gives you rhema.
"Rhema is the spoken word of God. It is the 'now' word of God for your situation, and you receive it by meditating on the written word, which is logos," he stated.
Pastor Chris Oyakhilome then went on to explain that logos can produce results in people and deliver an inheritance to them, but it will not make them enjoy their inheritance.
"The word that changes things is rhema. With rhema, there is no condition in your body that cannot be changed," he said.
Pastor Chris: "The holy force of the word has power to influence aspects of your life"
Another powerful result of meditation is that it will make you the word. This is the purpose of God for giving you His word, so people would become the word, according to Pastor Chris Oyakhilome.
"You will find that you start to think, speak and behave like God as you practice continuously focusing on the word of God, your entire life will start to mirror the word. The word will have permeated every aspect of your body and taken control of your existence at that point, making it impossible for any illness to persist in your body," the pastor explained.
"Recognize that the holy force of the word has the power to influence every aspect of your life, including your physical being," he added.
Pastor Chris Oyakhilome then emphasized his point by quoting the scriptures.
"In the book of Proverbs 4:22, it says "For they (the word) are life unto those that find them, and health to all their flesh," he said.
"Find a quiet spot where you may be alone yourself and reflect on the word of God if there is something about your body that you would like to change. Even if you might not feel like it and your body is telling you otherwise, go ahead and do it," the pastor added.