Quotes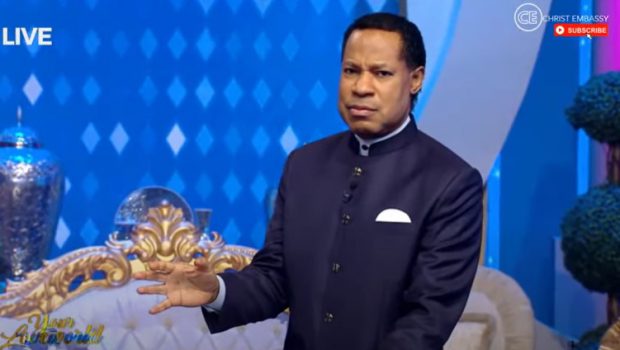 Published on February 12th, 2023 | by Gabriele Adbbe
0
Pastor Chris: "Divorce is not a Christian thing to do"
Christ Embassy members ask Pastor Chris Oyakhilome questions about all aspects of life and look for his guidance in good and in bad times.
Some of the questions revolve around marriage and divorce.
In the past, Pastor Chris Oyakhilome said that having a divorce is not a Christian thing to do and that having a divorce goes against everything that Christians believe in.
However, he also said that if your wife insists on a divorce, then "it is no longer in your hands, and you are not at fault anymore."
Pastor Chris Oyakhilome has also emphasized the importance of seeking God's guidance in choosing a partner to marry.
The pastor stressed the significance of informing one's minister before tying the knot. Even if you belong to a large church, it should be possible to reach the leadership and inform them of the impending wedding somehow.
To Pastor Chris Oyakhilome, having the blessing of God through one's pastor prior to marriage is of utmost importance.
The success of a marriage, according to him, is determined by the couple and their relationship with God, not by external factors.
Pastor Chris Oyakhilome believes that it is impossible to quantify the success of a marriage and that that is the reason why the Bible does not mention anything about it.
Rather, God is concerned about a person leading a successful life, the pastor says.
Pastor Chris: "Does God approve of a marriage to a chimpanzee?"
Pastor Chris Oyakhilome has also been asked whether God recognizes all marriages.
"God does not approve or disapprove of marriages. Marriages are man-made. Individuals decide to get married, and so, it has got nothing to do with God approving or disapproving. The Bible does not tell us that God would disapprove of someone's marriage after the marriage has taken place and then nullify it spiritually. That is not God's job," he stated.
He then explained that people are ought to be in trouble if they make the wrong decisions regarding marriage.
"The thing is, does God approve of a marriage to a chimpanzee? These are the things that you may be asking," Pastor Chris Oyakhilome stated.
He explained that the word of God would be violated in such situations. Therefore, God would not need to nullify a marriage spiritually. Instead, He can hold you guilty of an offense.
Pastor Chris Oyakhilome then explained that people could marry a dog or a goat if they wanted to but that those people would then get in trouble for their choices.
"You made a decision. Just that your decision was wrong," he said.
Pastor Chris Oyakhilome is the founder of the church Christ Embassy, which is headquartered in Nigeria.
The church has around 13 million members worldwide. Most of them live in Nigeria, South Africa, Canada, the United States and the United Kingdom.
The pastor has written multiple books, including the daily devotional "Rhapsody of Realities," which has been translated into all languages of the world.