Events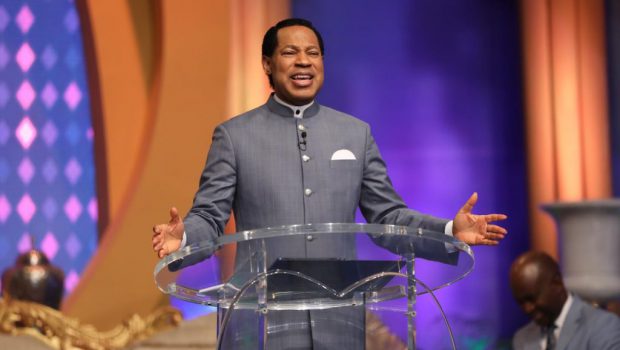 Published on March 7th, 2023 | by Alberto Krinsky
0
Pastor Chris declares March to be the Month of Favour
At this edition of the March Global Communion Service on Sunday, March 5th, Pastor Chris Oyakhilome has divinely called March the Month of Favour.
"Devine favor is at work in your life. You are surrounded by favor everywhere," he said at the service.
"Our purpose is to establish the kingdom of God on Earth, and God has put us here on earth to do just that," Pastor Chris Oyakhilome added.
"God says that the Earth shall be covered in God's glory as the waters cover the sea. We are the ones who should make that happen, and that is our job," the pastor elaborated.
The founder of Christ Embassy said: "When Jesus said: 'Go ye, therefore, and teach all nations (Matthew 28:19)', that is what He meant by establishing the kingdom of God on Earth."
And so, that is LoveWorld members' holy mission for this life, especially this month. Remember to take advantage of this divine favor made by God. It is and always was meant for you.
Taking a look back at past accomplishments for the Month of Possession
In February, the man of God held a Your LoveWorld Praise-A-Thon with Pastor Benny Hinn.
Pastor Benny Hinn and Pastor Chris Oyakhilome have shared their messages of faith and inspiration with a broader audience through the LoveWorld Praise-A-Thon.
LoveWorld Praise-A-Thon participants included Evangelist (Dr.) John Avanzini, Bishop Clarence McClendon, Bishop James Payne, Pastor San Willies and Dr. Mike Smalley.
Also, at the beginning of the month and in the last Global Communion Service, held in February, the man of God said, "In this holy month, you will combat your inheritance to your possession by the power of the Holy Ghost."
He elaborated, "You already had it, but now we take it over. Now we take possession of it by the power of the Holy Ghost, and the power of the Holy Ghost shall slay every giant."
The man of God emphasized that "we will destroy every resistance, and the Holy Ghost will break every barrier. Give God praise."
Pastor Chris: "The Live Healing Streams will be the greatest crusade on Earth"
For this holy month, the Healing Streams Live Healing Services will be held from Friday, March 17th, through Sunday, March 19th, at 3 PM (GMT+1).
As in past events, participants will witness the unprecedented salvation of souls as well as witness miracles that this world has never seen before.
That is why Pastor Chris Oyakhilome has urged believers to commit to a structured prayer schedule before the event.
These are the current recommended prayer times:
5:00 AM – 5:30 AM
12:00 PM – 12:15 PM
9:30 PM – 10:30 PM
Pastor Chris Oyakhilome said, "This Live Healing Streams will be the greatest crusade on Earth, and it will be earth-shaking. Commit to your prayers."