Events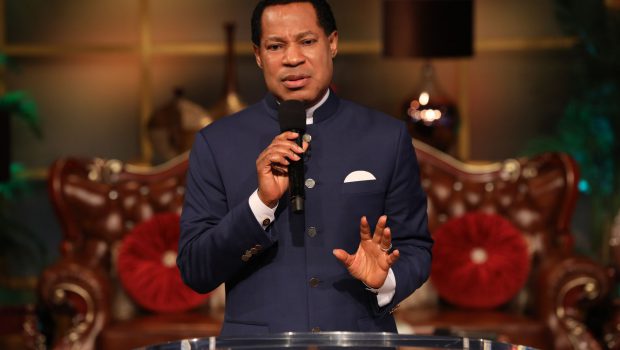 Published on July 9th, 2023 | by Alberto Krinsky
0
Pastor Chris declares July to be the Month of Joy
During the Global Communion Service held on Sunday, July 2nd, our Man of God, Pastor Chris Oyakhilome, announced the Theme of the Month.
The event witnessed millions of attendees worldwide, who gathered physically at the Christ Embassy Churches and designated viewing locations, while others joined remotely to receive divine inspiration.
For the past three years, July has been declared the 'Month of Joy.'
"We are going to joy in God through our Lord Jesus Christ; every day of this month, we will celebrate," Pastor Chris Oyakhilome said.
Once again, he reminded us of the unique significance of this month, inspiring believers worldwide to embrace joy in every moment. He encouraged us to express our gratitude to God through joyful songs, offering heartfelt prayers, and sharing the transformative power of our testimonies.
"We will sing songs of praise and thanks to God during those meetings. Prayers, exhortations, testimonies, food, and drink. In each of those meetings, you will share food and drink," Pastor Chris Oyakhilome explained.
Pastor Chris: "This is the direction of the Lord given to us at this time"
Pastor Chris Oyakhilome, Christ Embassy's spiritual leader and president, also known as World Inc, declared food for everyone. If you are hungry or need food, go to any Christ Embassy church worldwide and ask for it.
Like in the past Months of Joy, Pastor Chris announced: "If you can have a Love Feast service every day throughout the month, do it. If it is twice a week that you can do it, do it. Do the best that you can do."
"Eat and merry. It is our month of joy!" Pastor Chris Oyakhilome added.
Major events coming up in 
Pastor Chris Oyakhilome invites believers worldwide to join Your LoveWorld Specials Season 7 Phase 6 from Wednesday, July 12th, to Friday, July 14th, at 7 PM (GMT+1) each day.
The event will be broadcasted live on all the LoveWorld networks, including the Live TV App, CeFlix, and Alpha TV.
The Your LoveWorld Specials, hosted by Pastor Chris Oyakhilome, is a unique and remarkable program. It is designed to be a platform for sharing his teachings, revelations, and understanding on various topics related to faith, spirituality, healing, and the message of Jesus Christ.
"I really would want you to know God's plan in this hour, and to help you identify what is going in our world to have a solution, I invite you to watch the Your LoveWorld Specials," he said.
Pastor Chris Oyakhilome guides individuals using the word of God to build and strengthen their faith and face any circumstances. Pastor Chris Oyakhilome believes proper spiritual growth can only be achieved through the word of God.
"I am going to show you some things in the Bible that will help your faith and provide you the spirit and guidance that you require, and also build your spirit strong because you can only be built by the word of God, so when I share the word with you, it builds you," the pastor added.