Events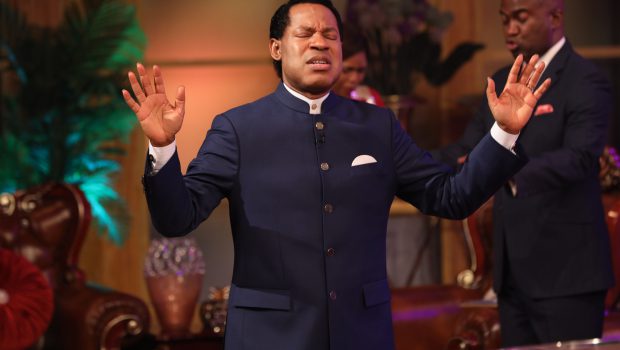 Published on August 7th, 2023 | by Alberto Krinsky
0
Pastor Chris declares August to be the Month of Dominion
At the recent Global Communion Service held on Sunday, August 6, at 16:00 GMT+2 on all LoveWorld networks, Pastor Chris Oyakhilome proclaimed August as the 'Month of Dominion.'
This announcement continues the tradition of declaring specific themes for each month. It also holds special significance as the Man of God guides us under the direction of the Spirit throughout August.
The worldwide event witnessed millions of attendees, people from all over the world, joined in by either gathering at Christ Embassy Churches or watching online to receive Pastor Chris's inspiring message.
In the Global Communion Service, the founder of Christ Embassy declared: "Exercise dominion through prayer, faith proclamations, and prophecy."
He guided the believers on three crucial methods to exercise dominion:
1.- Quoting from James 5:16, he encouraged God's followers to establish their dominion through prayer.
2.- Additionally, he advised them to exercise dominion through faith proclamations as outlined in Hebrews 13:5-6. 
3.- Lastly, He instructed them to exercise dominion through prophecy, as highlighted in 1 Timothy 1:18.
"The more powerful your enemies are, the more you should realize it's an indication of your growth," the pastor said.
A look back at Pastor Chris' Month of Joy
Welcoming August, the 'Month of Dominion,' also means saying goodbye to July, which has been declared the 'Month of Joy' for the past three years.
One of the most significant LoveWorld events in July is the Healing Streams Live Healing Services, dedicated to bringing healing across every nation worldwide.
Pastor Chris Oyakhilome leads this important event, providing valuable spiritual guidance to those who need healing. The pastor can heal different sicknesses and pains, as shown in the past Healing Streams Live Healing Services.
The virtual event offers a remarkable opportunity to witness and experience incredible testimonies that demonstrate the amazing power of healing. 
Last year 7 billion individuals participated in Pastor Chris Oyakhilome's Healing Streams Live Healing Services.
Amazing stories of miracles are happening. You can watch videos of people telling their inspiring testimonies, praising, and talking about the incredible miracles happening worldwide during the recent Healing Streams Live Healing Service with Pastor Chris on the Festival of Miracles show. 
You can watch it daily on Healing Streams TV until Sunday, August 13, 2023. The show is on at 6 PM (GMT+1) during the week and at 4 PM (GMT+1) on weekends. It will make your faith stronger and bring blessings to everyone who watches.
"It's never God's will for anyone to be sick"
Pastor Chris has said: "The Word of God does much more for your Spirit than physical food. If you will stay in the Word, you will always be healthy and sound. If you meditate on the Word, it will cure that blood condition, get rid of the HIV, heal bones, heart, and skin, and produce life in you! It'll cure that wound that has defied treatment".
"Every problem comes along with its solution; the bigger the problem, the bigger the testimony. Cheer up!" he said in previous sessions.