Events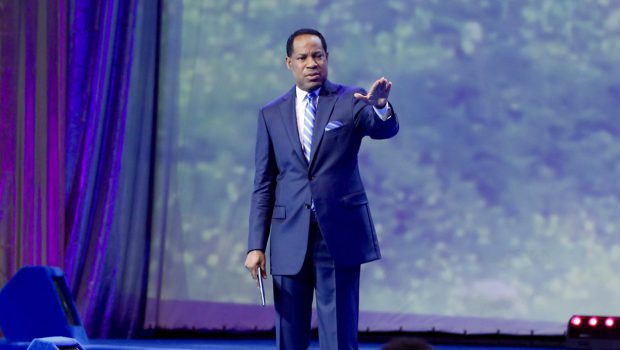 Published on February 6th, 2023 | by Alberto Krinsky
0
Pastor Chris and Pastor Benny to lead Your LoveWorld Praise-A-Thon
It is yet another season of the soul-uplifting Your LoveWorld Praise-A-Thon with Pastor Chris Oyakhilome and Pastor Benny Hinn.
The timely program in the Month of Posession is slated to take airwaves from Monday, February 13th to Friday, February 17th at 5 PM GMT+1.
A teeming global audience is expected to participate live via all LoveWorld networks, such as the LoveWorld Live TV app and on CeFlix.
What makes this Praise-A-Thon with Pastor Chris so unique?
Previous episodes of the momentous Your LoveWorld Praise-A-Thon program evinced the extraordinary manifestation of the power of God.
In previous sessions, Pastor Chris Oyakhilome and Pastor Benny Hinn were joined by seasoned ministers of the gospel, including Bishop Clarence McClendon, Dr. Mike Smalley, Evangelist John Avanzini, Dr. Richard Roberts and Bishop James Payne.
"This program is of continuous praise, thanksgiving to God and acknowledging the power and grace in the gospel," Pastor Chris Oyakhilome emphasized when he officially announced the program in the past.
He admonished everyone to partake in the historic praise rendezvous. Undoubtedly, the instruments' sounds and the saints' voices would conjugate as sweet-smelling incense of praise to God Almighty.
"This is time for prayer and dedication," Pastor Benny Hinn also remarked as he propped the global audience to participate in the special time of fellowship with the word and the Spirit.
Pastor Benny Hinn said: "Remember to give thanks and rejoice in the holy laughter"
In previous Your LoveWorld Pray-A-Thon ceremonies, Pastor Benny Hinn talked about an experience he once had with holy laughter. Pastor Benny Hinn described how he sat in a plane about to crash and found himself laughing the holy laughter.
"That is when I became convinced that holy laughter is of the Holy Spirit… When it is real, it is real, and I tell you that God is capable of exceedingly, abundantly exceeding all your requests, so stop worrying about life, your money, your children and your trouble. He is bigger than all of it," he confirmed.
As it is also read in the Affirmation Train that "complainers are ineffective soul winners; they cannot be fruitful in every good work. Instead, complainers gripe about their perceived misfortune. Do not be that way; rather, give thanks. A lifestyle of gratitude will continually attract blessings and favor to you, giving you more reasons to give thanks."
"I affirm that I am in charge and control, winning every day. God's word guides me; therefore, I do not lack direction. I am an answer from God. With my divine wisdom and insight, I provide the right answers to questions and solutions to problems everywhere I go. I am indeed an answer to the cries of millions all over the world because I function in the wisdom of God. Hallelujah," it says.
Pastor Chris Oyakhilome has also told his LoveWorld congregation not to hesitate "to say the same things God has said about you in His word. That takes you beyond salvation – it will be about enjoying the benefits of salvation."