Events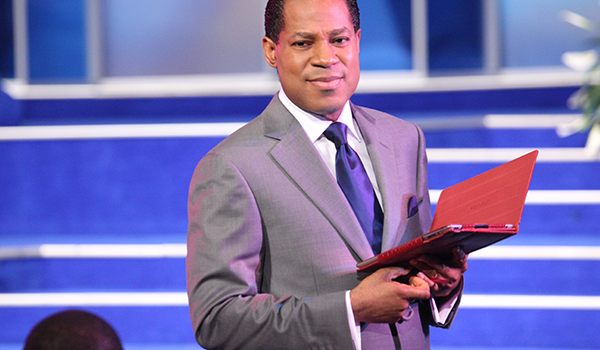 Published on January 11th, 2023 | by Alberto Krinsky
0
Looking Back at Pastor Chris' Year of Gathering Clouds
This past year has been full of incredible events and impressive accomplishments. Pastor Chris Oyakhilome, a man of God and president of the LoveWorld Ministry is known for naming each month and each year, and 2022 is what he dubbed the Year of the Gathering Clouds.
Looking back on the past year, we can see how God has accompanied us at every turn. There have been many extraordinary events, including global prayers and live-streamed healing services.
In one of the services called "Your LoveWorld with Pastor Chris," he said, "Whatever you do, find yourself in God's place. These are interesting times; in today's world, you are either afraid or courageous. And if you are neither of the two, you are ignorant. God wants His children to be courageous. Our courage is not false but based on the word and the power of the Holy Spirit."
One of the traditionally celebrated events of the year is Pastor Chris Oyakhilome's birthday. On Wednesday, December 7th, Pastor Chris Oyakhilome turned 59, which has been celebrated worldwide.
The LoveWorld Ministry started the celebrations by hosting a special symposium and a 24-hour prayer chain on Tuesday, December 6th.
LoveWorld members have also been doing community service for a week in honor of the pastor's birthday.
Pastor Chris praised for contributions to humanity
Another event that stood out this year was Igbinedion University in Okada, Nigeria, which announced that its teaching hospital had been renamed the Pastor Chris Oyakhilome Teaching Hospital. The previous title was the Igbinedion University Teaching Hospital.
The university's founder, Chief Gabriel Osawaru Igbinedion, revealed the new name at its convocation ceremony of Igbinedion University's 2021/2022 academic session.
At the ceremony, Pastor Chris Oyakhilome received an honorary Doctor of Science degree for his contributions to national development and humanity.
Pastor Chris Oyakhilome's LoveWorld Ministry also received some land from the founder of Igbinedion University Chief Gabriel Osawaru Igbinedion.
Pastor Chris Oyakhilome noted about the university founder, "He has been singing praises to God in this place, he has been leading in the songs of praise. Maybe you do not know why a man like this will be thinking so much about God. He received the Holy Spirit, speaking in tongues so you are looking at a man who is filled with the Holy Spirit, and he speaks and prays in other tongues. That is the man you are seeing."
Pastor Chris Oyakhilome and Chief Gabriel Osawaru Igbinedion first met in 2019.
"My heart was full of joy just to see him today. I met him for the first time in 2019. If you ever lived in Benin City, there is no way you would not have known about Chief Igbinedion. We grew up knowing his name and then in 2019, I got a message that Chief Ogbinedion wanted to see me. I was in South Africa so I thought maybe there was a miscommunication, so I asked many questions to be sure," the pastor said.