Events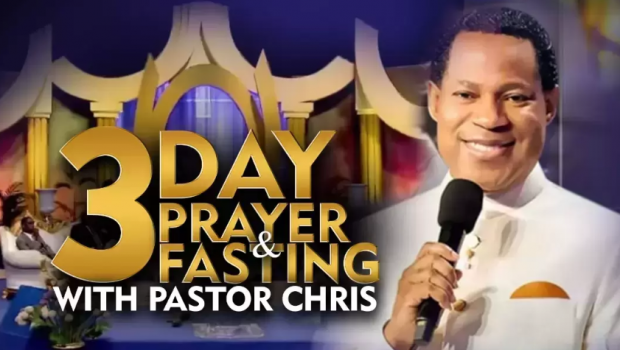 Published on May 14th, 2020 | by Gabriele Adbbe
0
Global Fasting and Praying Days come to an end
Yesterday, on May 13th, Pastor Chris Oyakhilome's three days of Global Fasting and Praying came to an end.
During the prayer service, the Pastor thanked his followers for taking part in the event.
"I want to thank you for fasting and praying with me and with all of us around the world. I believe it was a great blessing to all of us. Fasting is important and it helps with focusing our spirit and dealing with things that are important, that you need to deal with. Especially when it is inspired by the Holy Spirit for us to do so."
Joined by special guest
Like in other services with Pastor Chris Oyakhilome, there were lots of songs and Bible readings, but yesterday, he had also invited a special guest.
That special someone was Pastor Benny Hinn, who was joining live from California. He read Bible verses and passed on great divine messages.
So did Pastor Chris Oyakhilome. He, for instance, read Psalm 22:25, which goes like this:
"From you comes my praise in the great congregation; my vows I will perform before those who fear him."
The Pastor then went on to stress the importance of congregations.

"I want you to understand that congregations to the Lord are so important to Him. The congregations of the Lord are important to Him. And when you are told in a country, in a city, in a state, wherever, that you cannot congregate to worship the Lord, it is a slap on his face. I want you to understand that. It is an insult to you. It is not something we as Christian should accept and think is nice. It is not nice you have got to understand it," he said.
Pastor Chris Oyakhilome also added that congregations of the Lord are the most beautiful things on Earth.
New announcement soon
Pastor Chris Oyakhilome has hosted many prayer days over the last months.
It started on March 27th when he and Pastor Benny Hinn did a Global Prayer Day against the Coronavirus, which 3 billion viewers from all over the world watched.
Afterward, Pastor Chris Oyakhilome kicked off a full week of praying and fasting, and it has been extended time and time again until now.
Yesterday, the Pastor revealed that no later than Friday, May 15th, he will announce his next online prayer session.
If you did not watch yesterday's Global Fasting and Praying Day yet, you can watch it below.