Quotes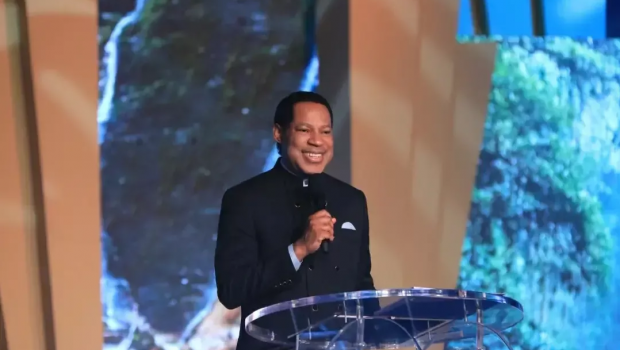 Published on June 19th, 2023 | by Alberto Krinsky
0
Pastor Chris celebrated Father's Day by praising God
On Sunday, June 18th, people all over the world celebrated Father's Day. Pastor Chris Oyakhilome did so by going through the scriptures.
For this special day, the pastor went through the following Bible verse:
"What we have seen and heard, we announce to you also, so that you will join with us in the fellowship that we have with the Father and with his Son Jesus Christ." (1 John 1:3 GNB)
Pastor Chris Oyakhilome said that the story Jesus told in Luke 15:11-27 about the man who had two sons gives one a better understanding of the difference between relationship and fellowship.
"Even though the young lad left home and ended up in abject penury, he was still the son of his father. The father-and-son relationship was not destroyed. However, there was no fellowship," the pastor said.
He then explained that when he finally came to himself and decided to return home, his father welcomed him back gladly.
Some Christians have a relationship with God because they came to the Father in the Name of the Lord Jesus, received salvation and became God's children, according to Pastor Chris Oyakhilome.
"However, they are not in fellowship with Him. They have no time to pray, study and meditate on the word. They are not 'walking with God,' he explained.
Pastor Chris: "Each of us was blessed with the required seed of faith"
There are blessings that are based on a relationship and there are blessings that are based on fellowship.
For example, Pastor Chris Oyakhilome mentioned Romans 12:3, which says: "For by the grace given to me, I say to everyone among you not to think of himself more highly than he ought to think, but to think with sober judgment, each according to the measure of faith that God has assigned."
"This verse tells us that God has given to every man the measure of faith. Each one of us was blessed with the required seed of faith when we received salvation," the pastor said.
Nevertheless, Pastor Chris Oyakhilome explained that for that faith to grow, for one to function in the greater levels of faith, there has got to be fellowship.
The more you enhance the fellowship with the word and the Holy Spirit and put your faith to work, the greater your faith grows and the more experience you would have in the things of God, according to him.
"It is God that is your loving Father," Pastor Chris Oyakhilome exclaimed.
He also stated that fathers hold a unique and significant position in people's lives, representing authority, guidance and wisdom.
"By respecting our fathers, we create an atmosphere of harmony and unity within the family, fostering love and enabling us to inherit their legacies of integrity and strength," he added.