Teachings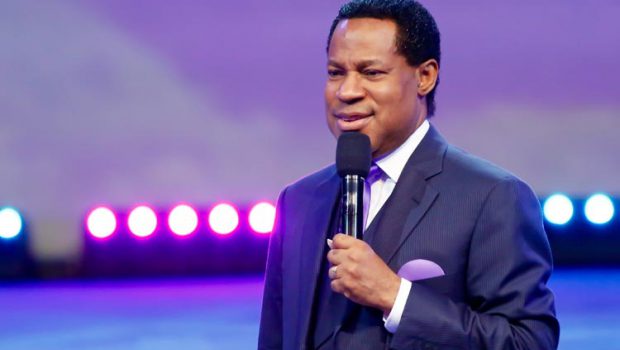 Published on July 26th, 2023 | by Alberto Krinsky
0
Behind Pastor Chris Oyakhilome's Success: Rev Tom Amenkhienan's Influence
Pastor Chris Oyakhilome's name is synonymous with miraculous healings and transformative teachings that have touched the lives of millions of believers worldwide.
Despite his fame, little is known about the man who has been an indispensable support throughout Pastor Chris's inspiring journey. 
Rev Tom Amenkhienan has been Pastor Chris's devoted friend and loyal partner for over four decades. Their friendship began in 1983 during their university days and has been influential in the success of Christ Embassy, also known as LoveWorld Incorporated. 
Pastor Chris and Reverend Tom Amenkhienan's Inspiring Journey
Born into a Roman Catholic family, Rev Tom Amenkhienan had a life-changing experience during his university days. He encountered Pastor Chris Oyakhilome at a fellowship meeting and witnessed a powerful demonstration of God's presence. 
This encounter led him to receive Christ into his heart and set him on a transformative path. From that day, he dedicated himself to Christ Embassy has been significant in its growth and success.
The Role of Rev Tom Amenkhienan in Christ Embassy
Due to his strong commitment, Rev Tom Amenkhienan holds a significant role in Christ Embassy. He is a valued member of the Central Executive Council of the Believers' LoveWorld and has received recognition at the annual ICLC and IPPC events.
As the Director of Church Ministry, he is an influential leader, dedicatedly following Pastor Chris Oyakhilome's teachings. His influence extends well beyond Nigeria, with a devoted following both nationally and internationally.
Rev Tom's dedication and leadership have contributed to the success and growth of the Christ Embassy.
Together in Purpose: Pastor Chris & Rev Tom Amenkhienan
Rev Tom Amenkhienan's friendship with Pastor Chris Oyakhilome shows what true loyalty and service mean. Even during tough times, when Pastor Chris and Christ Embassy faced challenges, Rev Tom stayed strong, supporting his friend without a doubt.
Instead of starting his own ministry, Rev Tom Amenkhienan worked alongside Pastor Chris, playing a big part in Christ Embassy's growth and success.
Rev Tom's dedication to Pastor Chris's vision has inspired many lives and proves how powerful, loyal, and genuine friendship can be in achieving common goals. Their bond is an essential example of loyalty and how it can make a difference.
Rev Tom Amenkhienan's Remarkable Family
Rev Tom Amenkhienan's inspiring journey is further enriched by his loving family, especially his wife, Pastor Joy Amenkhienan.
Rev Tom attributes his wife's presence to Pastor Chris's guidance. Together, they serve as respected leaders within Christ's Embassy, demonstrating a deep commitment to practicing Pastor Chris's teachings.
The long-lasting friendship between Rev Tom Amenkhienan and Pastor Chris Oyakhilome is a true testament to loyalty and dedication. For 40 years, they have walked together, sharing a common purpose to bring hope and healing through Christ Embassy. 
Rev Tom's valuable contributions have left a lasting impression on the ministry, inspiring others to cherish and nurture genuine friendships in their own lives. Their bond is a shining example of the power of true friendship.