Events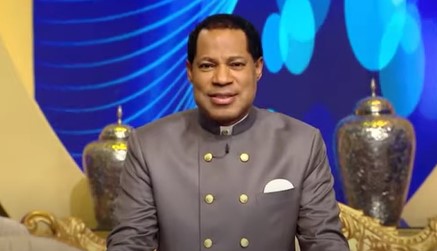 Published on October 10th, 2021 | by Gabriele Adbbe
0
"Your LoveWorld with Pastor Chris" returns in October
After a month of absence, Pastor Chris Oyakhilome's popular "Your LoveWorld with Pastor Chris" series is returning on Monday, October 11th.
The show will be broadcasted live on all LoveWorld networks every day at 7 PM GMT+1 until and including Friday, October 15th.
The new round will be the first phase of the fourth season of "Your LoveWorld with Pastor Chris."
The last phase of season three ran at the beginning of September.
Praise-A-Thon with Pastor Benny Hinn
In August, Pastor Chris Oyakhilome combined the "Your LoveWorld with Pastor Chris" concept with a Praise-A-Thon with his long-time friend Pastor Benny Hinn.
"We are here. We are not here for any other reason except one: Because we adore and love Jesus. That is it. That is the only reason we are here because He is all in all to us," Pastor Benny Hinn said on the opening day and added:
"This is Praise-A-Thon. It is praise, not tell, Praise-A-Thon. We want to praise the Lord, and God will do the rest. So, I want you to focus on Jesus, just place your eyes on Jesus. That is all we have to do."
Thanksgiving to Pastor Chris
Dr. Mike Smalley was also among the speakers of the event.
"What a day it is to serve Jesus Christ, to represent Him on the Earth, and it is a bad day for the devil. It is going to be a bad week for the devil because of what is happening in the family of God through LoveWorld. I am so thrilled to be here today, I am so excited. Thank you, Bishop Payne, thank you, Pastor Ose, what a privilege to always be here physically with the two of you," Dr. Mike Smalley said on the first day of the Praise-A-Thon.
"And to our great man of God, Pastor Chris, in Nigeria. Thank you so much for the honor of being here today and being part of the LoveWorld Ministry, team, family. It is a joy, it is a privilege. Thank you so much for all that you do around the world. You inspire us to share the gospel of the Lord, Jesus Christ. We do not take it lightly. We are honored. We are with you," he continued.
Evangelist John Avanzini, Bishop Clarence McClendon, Pastor Richard Roberts and Bishop James Payne also made appearances during the five-day Praise-A-Thon.
Pastor Chris: "We are casting out Satan"
In July, another round of the "Your LoveWorld with Pastor Chris" series ran.
"Jesus gave us the victory. And for us to walk in that light of victory, Satan has no chance. All the nations belong to Jesus Christ, and we are not giving up one of them to Satan. He told us to cast out devils," the pastor said in July.
"We are casting out Satan of every nation. He has no chance. So, in every country, you live the name of Jesus, you glorify the name of Jesus and proclaim His victory over your city, over your country. Proclaim the name of Jesus. Jesus has the victory," Pastor Chris Oyakhilome added.
"In the prophetic book, we won, and we are walking in the victory that has been given to us in the name of the Lord Jesus Christ. The victory is ours. Whatsoever is born of God overcomes the world. We have overcome the world and its wickedness," the Christ Embassy president stated.
Celebrating 100 episodes
In May, Pastor Chris Oyakhilome talked about the lives of the saints in his "Your LoveWorld with Pastor Chris" show.
"I am going to go in that direction in some parts of this phase because there is a lot for us to talk about, and we have not even scratched the surface of the subject. I was barely introducing that to you. I hope that we can into some parts of it," he said.
In April, "Your LoveWorld with Pastor Chris" reached a milestone by having produced 100 episodes of the show.
"This is the 100th episode, so it is really, really amazing what the Lord has done. Thank God. So, you can imagine that for such a very special number it must be a special occasion today. This phase is going to bring us into a level of the spirit for you as an induvial that you never thought was possible," the pastor announced in the first episode of the phase.
"So, these five days, from today to Friday, will be a special period that I am convinced you will not forget. It is so beautiful that we are in the 'Month of Truth.' So much to gain. Glory to Jesus," he added.