Events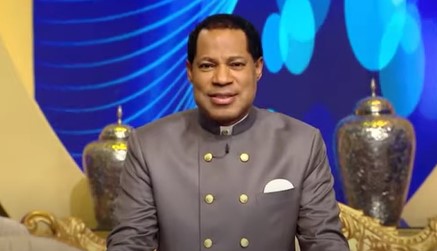 Published on May 11th, 2021 | by Gabriele Adbbe
0
"Your LoveWorld with Pastor Chris" is back
After almost a month without the "Your LoveWorld with Pastor Chris" show, the prayer series returned on Monday, May 10th.
Like in the previous phase of "Your LoveWorld with Pastor Chris," the Christ Embassy president began to discuss the lives of the saints.
"I am going to go in that direction in some parts of this phase because there is a lot for us to talk about, and we have not even scratched the surface of the subject. I was barely introducing that to you. I hope that we can into some parts of it," he said.
It is expected that Pastor Chris Oyakhilome will continue to touch upon the subject in the upcoming episodes of this fourth phase of the third season of the show.
It will be available for live streaming every day at 7 PM GMT+1 until and including Thursday, May 13th.
100 episodes of "Your LoveWorld with Pastor Chris"
During the last phase of "Your LoveWorld with Pastor Chris," the show reached an important milestone.
"This is the 100th episode, so it is really, really amazing what the Lord has done. Thank God. So, you can imagine that for such a very special number it must be a special occasion today. This phase is going to bring us into a level of the spirit for you as an induvial that you never thought was possible," Pastor Chris Oyakhilome announced in the first episode of the phase.
"So, these five days, from today to Friday, will be a special period that I am convinced you will not forget. It is so beautiful that we are in the 'Month of Truth.' So much to gain. Glory to Jesus," Pastor Chris Oyakhilome added.
Running for a year
Pastor Chris Oyakhilome initiated the "Your LoveWorld with Pastor Chris" shows at the beginning of April 2020.
The broadcasts proved to be very popular among the Christ Embassy members, so the show has been extended over and over again.
The LoveWorld Nation writes that "the deep truths unveiled by the man of God in previous phases have tremendously blessed and inspired utter devotion to God in many worldwide. The weight of knowledge dispensed, eclipses the mission of the Church, the body of Christ, spiritual warfare and various tenets of the Gospel, explicitly unveiled from the scriptures by the man of God."
The corporation continues by saying that "heartfelt segments of prayer and quintessential sessions of worship and praise to God during the live telecast are always soul-lifting and rejuvenating. This sought-after experience with the Word of God, from which numerous testimonies have sprouted, uniquely reckons the 'Your LoveWorld Specials' broadcast to be one of the best things that has happened to the world at these sensitive times."
You can watch "Your LoveWorld with Pastor Chris" season three, phase 4, episode 1 in the video below.