News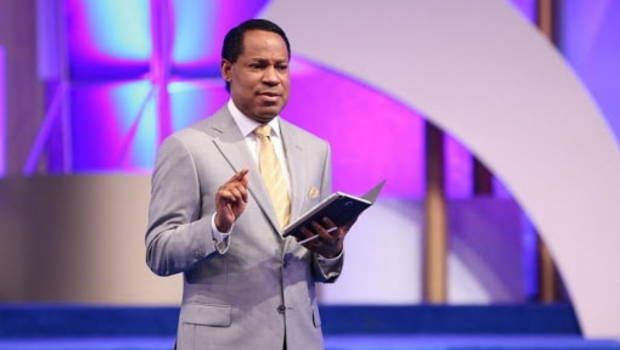 Published on August 30th, 2021 | by Gabriele Adbbe
0
"Your LoveWorld with Pastor Chris" and the Healing Streams Live Healing Services return
Yesterday, we could reveal that Pastor Chris Oyakhilome is doing a Global Day of Prayer from Friday, September 24th to Saturday, September 25th, but that is far from all that he has planned.
The charismatic pastor is also hosting a week of Global Prayer and Fasting starting today, Monday, August 30th until Friday, September 3rd.
Fasting is from 6 AM to 6 PM every day, while prayer is at 6 AM GMT+1 and 1 PM GMT+1 online.
The next event that Pastor Chris Oyakhilome has lined up for his congregation is the return of "Your LoveWorld with Pastor Chris," which will run from Monday, September 6th to Friday, September 10th at 7 PM GMT+1 every day. You can watch it live on all LoveWorld networks.
Pastor Chris' Healing Streams Live Healing Services in October
Pastor Chris Oyakhilome has also announced that a new Healing Streams Live Healing Services session will take place in October, but he has not specified the date.
The Christ Embassy president hosted a Healing Streams Live Healing Services session in July, which was followed by a Healing Streams Festival of Miracles, where people who had received healing testified.
One of them was a British woman who was healed from breast cancer.
"I want to thank our man of God for this program – this Healing Streams Services that has been going on. It does affect the opportunity to many of us to have our healing right in our homes," she said at the Healing Streams Festival of Miracles.
The woman suffered from breast cancer and was told by her doctors that the tumor was so close to her nipple that it would not be possible to remove it without having to remove the whole breast.
"I am now living without pain"
"The day of my appointment was on the first day of the Healing Streams. My pastor and I had already been praying. We had been praying towards it," she explained.
When the Healing Streams Live Healing Services began, she was ready to receive her healing.
"We participated in every aspect of it… Singing, praying… And when our man of God came – praise the Lord – it was super. When he was praying for the sick, he said that we should touch the screen, hallelujah, and put our hands on wherever we had a problem," she stated.
Therefore, she put one hand on her breast and the other on the screen.
Miraculously, the next morning, her pain was gone, and her lymph nodes had disappeared.
"So I knew in that very moment that I had received my healing, hallelujah. And from then, from that day up 'til today, I have been living a normal life without any pain," she stated on the Healing Streams Festival of Miracles.
You can watch her full testimony in the video below.