Events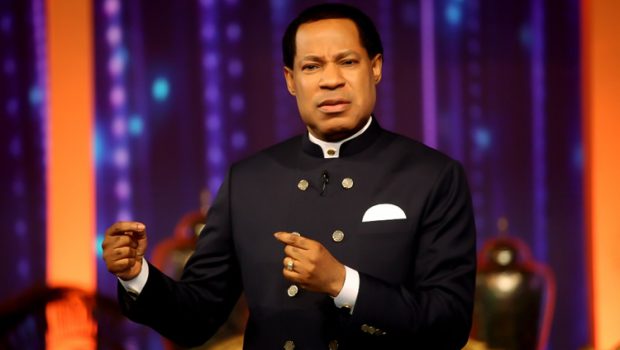 Published on August 15th, 2022 | by Gabriele Adbbe
0
Your LoveWorld Specials returns today!
The Month of Meditation welcomes a new edition of Your LoveWorld Specials with Pastor Chris series. Season 6 Phase 1 goes live today, August 15th, and ends on Friday, August 19th. Rejoice, LoveWorld community — the waiting period is over! 
Your LoveWorld Specials start every day at 7 PM GMT+1. There are different options to watch the live broadcast: 
All LoveWorld networks — digital platforms and TV channels

Alpha TV 

Live TV

Christ Embassy official website.
Your LoveWorld Specials with Pastor Chris is a special program whose goal is to reach out to and impact over seven billion souls for Christ. 
The program also offers an opportunity to support its distribution by setting up viewing centers. Such points of distribution help others learn about Your LoveWorld Specials and spread the Word. 
Your LoveWorld Specials brings hope in the darkness
LoveWorld Specials is a relatively young but much-favored show among Christ Embassy members. Pastor Chris Oyakhilome launched the first episode in early April of 2020 when the COVID pandemic start to outbreak. 
The world was descending into fear and depression because of the unknown and extremely dangerous virus. During this period, talking to God was a good cure to reduce anxiety and come out of the darkness. 
Being launched at the right time, Your LoveWorld Specials became people's beloved show in a flash. As of today, there are about 90 episodes produced. 
In the upcoming series of episodes, Pastor Chris will talk about the current world events and how they can work in a tandem with God's plans. While announcing a new season and episode, Pastor Chris said: 
"The Lord is doing something special around the world today. All over the world. Something marvelous is going on, and there is a shift in the realm of the spirit. I want to bring you up to date with some things that have happened recently and what those things mean to the Kingdom of God. These things are vital." 
Besides, LoveWorld Inc.'s founder and president explained why the show is worth watching: 
"Wherever you're going to be watching this program you're going to find that the power of God being so manifested in an extraordinary way. Get ready — it's your time." 
A way to advance in life
Before the start of Season 6 phase 1, KingsChat shares the first testimonies about the previous participations in the program. 
Clementina Akpabio from the UK is talking about how Your LoveWorld Specials improved nearly every aspect of her life: 
"Since my participation in Your LoveWorld series, I could tell that I've advanced spiritually. My zeal for God has perpetually increased. Even my finances are booming. I'm very thankful to God for the inspiration of the Spirit through the man of God, Pastor Chris, in these precarious times in the world," Clementina says. 
Then, she continues with the words of gratitude to the man of God, Pastor Chris: 
"The teachings from Your LoveWorld have brought so much encouragement to me and my family; it has been from one level of glory to another! Thank you so much Pastor Chris for all that you do for the Kingdom of God. You are doing a great job, sir. I love you dearly."