Events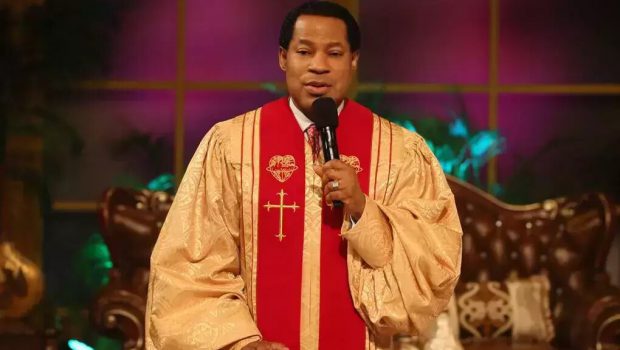 Published on May 27th, 2020 | by Alberto Krinsky
0
"Your LoveWorld" extended into June
Fans of Pastor Chris Oyakhilome's "Your LoveWorld with Pastor Chris" have good reason to be happy, as the week-long prayer series has been extended for a seventh phase.
The new prayer week commences on Monday, June 1st and runs until Sunday, June 7th. All of the sermons will be available for live streaming on all LoveWorld networks at 7 PM GMT+1.
Pastor Chris Oyakhilome has been hosting the special broadcast since April, following his and Pastor Benny Hinn's Global Prayer Day against the Coronavirus on March 27th.
The Global Prayer Day gathered three billion online viewers, and the subsequent weeks of prayers have also proven very popular.
They have brought great illumination, understanding of God's Word and untold blessings to billions of viewers from around the world.
New theme will be revealed
The new week of "Your LoveWorld" also marks the ending of The Month of Opening and the beginning of a new period.
On Sunday, June 7th, Pastor Chris Oyakhilome is expected to announce the theme of June during his Global Communion Sunday Service.
In May, he presented The Month of Opening like this.
"What does this mean? Is he opening your heart? Is he opening an opportunity? Is he opening a door? Is he opening a city? Is he opening a nation? But it is the month of opening. And God's spirit is at work. This month, not only will there be an experience of it… There will be a projection of it. Hallelujah. Thank you, Lord Jesus," he said.
Since then, multiple countries have started reopening societies after the outbreak of COVID-19, and American president Donald Trump recently demanded places of worship to open.
The end of WordFest
Sunday, June 7th is going to be a very special day in the LoveWorld community, as the "Your LoveWorld" prayer week will end, the Global Communion Sunday Service will take place, and WordFest also sees its last day.
Pastor Chris Oyakhilome initiated WordFest, which is a special festival of meditation on God's word, in the beginning of May.
Every day, existing and new subscribers to the Pastor Chris Digital Library can get free access to divine messages from Pastor Chris Oyakhilome through the WordFest program.
Subscribers can watch, listen to and meditate on a specifically selected message every day.
Along with the daily message comes a study guide, which simplifies the meaning of the divine words.
According to the LoveWorld Nation, WordFest's purpose is to build up and strengthen the faith of God's people during this time of adversity that the world is facing.