Events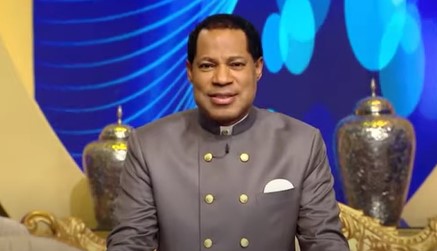 Published on April 26th, 2021 | by Alberto Krinsky
0
WordFest 3 with Pastor Chris to premiere in May
It was previously announced that Pastor Chris Oyakhilome's WordFest 3 would be held in April, but now, it has been moved to May.
By moving it a month, the new round of WordFest will take place exactly a year after the first one kicked off.
The exact dates of WordFest 3 are still unknown.
Pastor Chris Oyakhilome has already hosted two WordFests in the past. The first one ran from May to June 2020, while the second one took place in October 2020.
WordFest is a special festival of meditation on God's word, and the concept is that existing and new subscribers to the Pastor Chris Digital Library can get free access to divine messages from Pastor Chris Oyakhilome through the WordFest program.
Subscribers will be able to watch, listen to and meditate on a specifically selected message every day, as each day has a new theme.
Along with the daily message comes a study guide, which simplifies the meaning of the divine words.
According to the LoveWorld Nation, WordFest's purpose is to build up and strengthen the faith of God's people during this time of adversity that the world is facing.
The first two rounds of WordFest culminated with 24-hour live broadcasts called WordFest Extravaganza with Pastor Chris and some special guests. Testimonies, exhortations and divine messages were also part of the shows.
Pastor Chris' busy month ahead
The new round of WordFest will take place in a month that is already packed with Pastor Chris Oyakhilome sermons and events.
From Saturday, May 1st to Monday, May 3rd, the Christ Embassy president is launching a three-day Global Prayer and Fasting program.
It means that the event will collide with Pastor Chris Oyakhilome's Global Communion Service for May, which will be held on Sunday, May 2nd.
At the monthly Global Communion Service, Pastor Chris Oyakhilome presents the word of the month, which is set to saturate everything that month.
"Open your heart to the truth"
Almost a month ago, the pastor announced that April would be the Month of Truth.
"This month is the Month of Truth, and God is revealing his truth to you like never before. And you are going to walk in truth. It is so important to walk in truth to understand truth. God's truth protects you. God's truth delivers you. God's truth saves you. You shall know the truth, and the truth shall make you free. Blessed be God," he said and continued:
"Open your heart to truth this month. To His truth. Not circumstantial truth, no. Not truth from men. His truth for His truth shall be thy shield. It is the Month of Truth, and God's truth will prevail. God's truth will triumph, hallelujah. Spread His truth everywhere. Tell His truth to the untold."
In April, Pastor Chris Oyakhilome held the third phase of the third season of his prayer series, "Your LoveWorld with Pastor Chris."
During the first episode of the show, Pastor Chris Oyakhilome and his LoveWorld Nation reached an important milestone.
"This is the 100th episode, so it is really, really amazing what the Lord has done. Thank God. So, you can imagine that for such a very special number it must be a special occasion today. This phase is going to bring us into a level of the spirit for you as an induvial that you never thought was possible," he said in his opening statement.