Events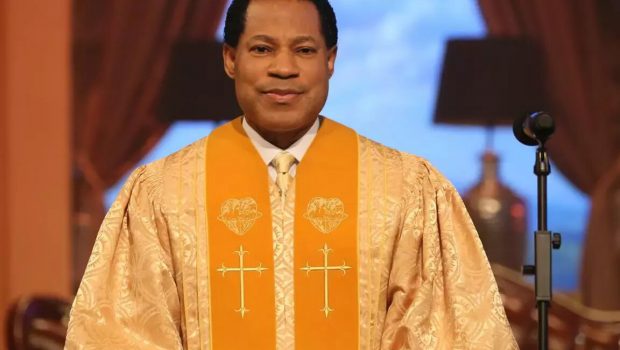 Published on February 21st, 2021 | by Alberto Krinsky
0
Up next: Pastor Chris' Global Communion Service for March
As February, the Month of Grace, is coming to an end, Pastor Chris Oyakhilome's LoveWorld family has started the countdown to March's Global Communion Service.
The monthly event will take place on Sunday, March 7th at 4 PM GMT+1, and it will be available for streaming on all LoveWorld networks.
Welcoming a new month also means saying goodbye to the Month of Grace, which Pastor Chris Oyakhilome introduced like this:
"This month of February is the Month of Grace, and what the Lord is saying to us about this month is that more grace is being released. He gives more grace. I have shared with you before… There are those who think they need a double anointing, there are those who think they need more anointing. There is no place in the world of God in the scriptures that talks about more anointing. You do not get more anointing. What God gives is more grace," the pastor said during the 11-hour long service.
"Remember, the life that he has brought us into is grace to grace. In fact, the margins are grace heaped upon grace. That is amazing. There is so much grace that you can take… It is amazing how we walk all the time, ignoring the grace that we could have," Pastor Chris Oyakhilome added.
Study series designed to align everyone
Two big events have taken place in the Christ Embassy congregation since February's Global Communion Service.
First, the Word Drive Study Series kicked off on Sunday, February 14th and will run until Monday, March 15th.
The series is designed to divinely align everyone with God's purposes in the Year of Preparation.
Anyone who wants to participate can sign up through the Pastor Chris Digital Library to receive new messages of God's word every day.
The Word Drive Study Series is a continuation of Pastor Chris Oyakhilome's 8 Days of Meditation that ran from Sunday, January 10th to Monday, January 18th.
Back then, the LoveWorld community uploaded their study avatars to various social media platforms like Christ Embassy's own, KingsChat, and followers of the Word Drive Study Series have begun to do the same.
"All my expectations will be met"
The second event of February was the International Teens Pastors' & Leaders' Conference, which was held from Thursday, February 18th to Saturday, February 20th.
The pastors who were ministering at the event included Rev. Tom Amenkhienan, Rev. Ken Oyakhilome, Rev. Ray Okocha, Evangelist Eddy Owase, Pastor TT Edun, Pastor Biodun Lawal, Pastor Ose Oyakhilome, Pastor Joy Amenkhienan, Pastor Linda Okocha, Pastor Lanre Alabi, Pastor Vale Odu Thomas and Pastor Ameachi Udeaku.
Several members of Christ Embassy expressed their excitement about the program in videos on the ministry's social media platform, KingsChat, before the event took off.
"I know that after this program, I am going to receive increased grace, increased knowledge, wisdom and understanding. And I know that whatever task I am set out to do, after this program, I will do it all to perfection and to completion. I am staying excited, I am staying expectant, and I know that all of my expectations will be met," Sister Sharon Akinade from Christ Embassy in Scarborough, the United Kingdom said.