Events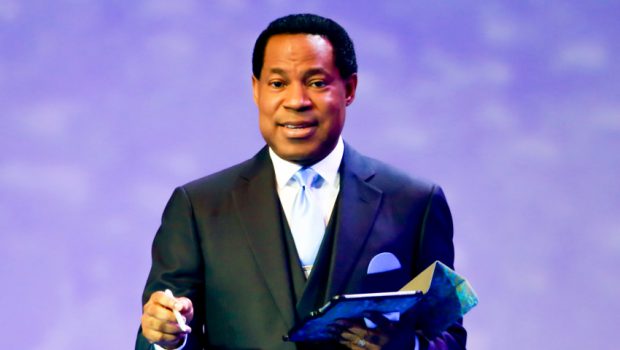 Published on October 25th, 2021 | by Gabriele Adbbe
0
Time is ticking: Register for the Healing Streams with Pastor Chris
Pastor Chris Oyakhilome and the Healing School's Healing Streams Live Healing Services are only days away.
Do not miss this opportunity and sign up for the three-day event on the Healing Streams' website.
The show will be aired on all LoveWorld tv channels and internet platforms from Friday, October 29th at 6 PM GMT+1 through Sunday, October 31st.
People from all over the globe will tune into the Healing Streams Live Healing Services with expectations of witnessing healing sessions, miracles and testimonies.
Pastor Chris Oyakhilome is known for having healed people from all kinds of physical pains and disabilities, mental issues and financial troubles.
Pastor Chris' third Healing Streams session of 2021
Pastor Chris Oyakhilome has held two other Healing Streams Live Healing Services in 2021: one in March and one in July.
Multiple participants have testified to how they were healed during those sessions, and one of them is Mike Huang from China.
His mother signed him up for the Healing Streams Live Healing Services with Pastor Chris Oyakhilome in July after seeing her son suffer for years.
In 2016, Mike Huang's way of walking became unstable, he was often nauseous and could not control his movements. The young man sought medical help at the local hospital and was given devastating news.
"Mike had just graduated from the university when we got the news that he had a tumor in his brain. It was a total disaster for us as a family," Sabrina, Mike Huang's mother, said.
Mother seeks Pastor Chris' help following son's years of suffering
Mike Huang had the tumor removed, but the surgery caused him new problems.
"My left eye had double vision, I had lost most of my memories, and my movements were not coordinated," Mike Huang said.
The surgery had inflicted a brain injury on him, causing him to lose his memory.
Following the surgery, Mike Huang went through a rehabilitation program, but it did not take long until tragedy struck him again.
In 2018, he sustained several fractures in an accident and had to get a hip replacement. The incident inflicted even more pain on the young man who had to use a walker to get around.
Earlier this year, Mike Huang's mother heard about Pastor Chris Oyakhilome's Healing Streams Live Healing Services and immediately registered her son for the event.
"We believed this was our time, so we were prepared. We did a lot of praying and built our faith. We were ready for the Healing Streams," she said.
"I felt a weight lift off from my entire back"
Mike Huang instantly felt the healing powers, as he watched the Healing Streams Live Healing Services.
"During the healing services, I was healed from head to toe. While I was worshiping, I felt the power of the Holy Spirit in my spine and on the scars on my chest and my leg. Then, I felt an itching sensation on my scalp, followed by a hot sensation in my head," he explained.
Mike Huang's mother placed one hand on her son and the other on the screen that they watched Pastor Chris Oyakhilome minister on.
"When Pastor Chris commanded the devil out, I felt a weight lift off from my entire back. Then, he said to do what I could not do before. I tried and found that I could sit cross-legged. I had not sat like that since I had the hip replacement surgery," Mike Huang testified.
During the session, he also regained his sight and memory.
"Dear Pastor Chris, thank you for creating this platform for healing people all over the world," Mike Huang's mother said after the healing experience.
Healing in the United Kingdom
Pastor Chris Oyakhilome's healing powers also reached the United Kingdom in July, where a woman was healed from breast cancer.
The woman had a tumor in her breast and was told by doctors that she had to get the whole breast removed.
On the day of one of her hospital appointments, she watched Pastor Chris Oyakhilome's Healing Streams Live Healing Services with her pastor.
"My pastor and I had already been praying. We had been praying towards it. We participated in every aspect of it… Singing, praying… And when our man of God came – praise the Lord – it was super. When he was praying for the sick, he said that we should touch the screen, hallelujah, and put our hands on wherever we had a problem," the woman stated.
She followed Pastor Chris Oyakhilome's instructions and put one hand on her breast and the other on her screen.
The day after, all of her pain was gone.
"So, I knew in that very moment that I had received my healing, hallelujah. And from then, from that day up 'til today, I have been living a normal life without any pain," she explained.