Events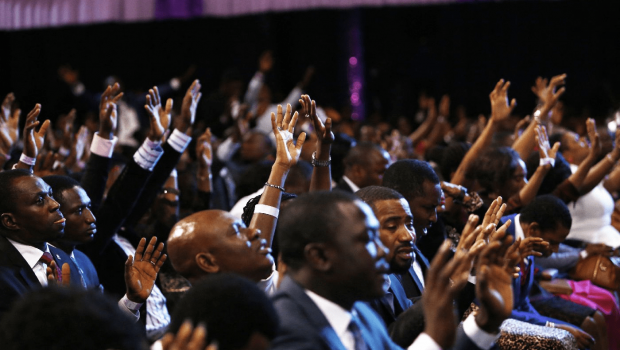 Published on September 16th, 2019 | by Walter Smith
0
The Haven International Convention with Pastor Chris 2019 is HERE!
The Haven International Convention with Pastor Chris is just around the corner and we are gearing up for a life-changing event. Gathering from all around the world, delegates will come seeking new heights and depths in their faith. The convention will take place in the LoveWorld Conference Center, Lagos Nigeria from Friday, September 20th until Saturday, September 21st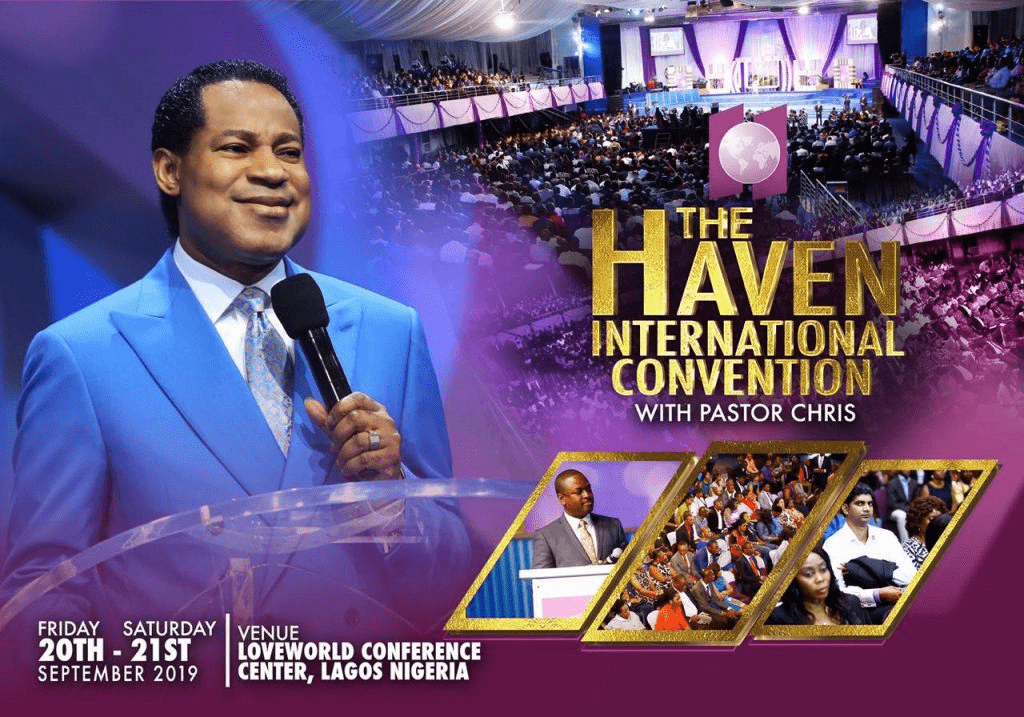 The mission of the Haven Nation is 'to mobilize and raise Kingdom Finance Ministers for the passionate and relentless execution of the vision of our beloved LoveWorld Ministry.'
The Haven Nation is a ministry extension of LoveWorld Inc and Christ Embassy, mainly focusing on financial resources necessary to fund the evangelization of the world. The Haven Nation is made up of people in the position of strength, economic power and spiritual wisdom hoping to experience a world full of the Spirit of God through evangelical efforts.
*IT IS YOUR RESPONSIBITY TO FULFILL YOUR CALLING. LEARN THE PRINCIPLES OF THE KINGDOM OF GOD – TO BRING EVERYTHING  YOU NEED FROM THE REALM OF THE SPIRIT INTO THE MATERIAL WORLD* – Pastor Chris Oyakhilome DSc DD
The Haven International Convention is made up of Super Sessions with the man of God, Pastor Chris Oyakhilome, as well as plenary sessions with LoveWorld's most esteemed Senior Officers and additional exhibitions. The exhibitions are a great way to discover new things, or to even share your own! Be sure to check it out so you don't miss out on amazing new initiatives, innovations, products, services, etc.
The Super Sessions with Pastor Chris promise to be an incredible time of growing in spiritual awareness and prosperity. Each and every member of the Haven Nation are in for a spiritual awakening! Delegates will be visiting from Seychelles, Uganda, Rwanda, Cote d'Ivoire, Kenya, Democratic Republic of Congo, Senegal, Cameroon, Gabon, Chad, Australia, Asia, South Africa, Ghana, Canada, Europe, UAE, USA, and Nigeria.
As The Haven Nation stands by the core values of integrity, humility, gratitude, and passion – you can imagine the people that will fill the conference center this weekend for this remarkable gathering. Stay tuned for more updates on KingsChat and be sure to check out The Haven Nation website for more information about registration and involvement.