Events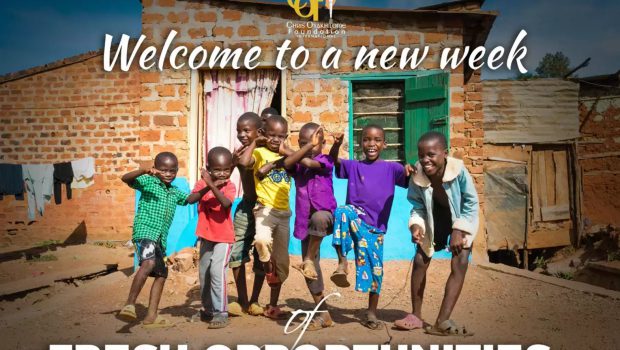 Published on December 30th, 2019 | by Gabriele Adbbe
0
The Chris Oyakhilome Foundation International's Training Brings About Effective Leadership
During the informative FALA Nominations Show, we heard that Former President of Liberia Ellen Johnson Sirleaf would be announcing the Star Award Winner. The announcement has heightened the excitement the LoveWorld nation is feeling in anticipation of the FALA Awards. These awards are powered by the Chris Oyakhilome Foundation International (COFI)  and its time to pause and think about some of the impacts it has had just this past year.
In promoting good governance, accountable leadership and sustainable development The Chris Oyakhilome Foundation International has had a positive impact this past year. In order to bring about positive change in vulnerable nations of the world, COFI believes in supporting strong foundations of community by providing leadership training at grassroots level.
Chris Oyakhilome Foundation International enables sustainable development to be actualized through four targeted areas: "healthcare, early childhood education and development, youth leadership development and engagement, and family strengthening and livelihood." Thanks to the kind donations of COFI's partners, volunteers and members the impact has been felt like the results of the training. There are many young leaders who have ideas to alter the lives of others in accordance with the vision of COFI.
Training the future leaders of Africa
There is one arm of COFI that has spread far and wide across the continent of Africa. The amazing outreach and transformative impact of the Future African Leaders Foundation has hosted meaningful and path altering conferences and training sessions.
The FALF Ambassadors have organized 2478 conferences and summits where over five million people were impacted. The ripple effect has been a huge success as many of these young leaders attended the " Emerging Young African Leaders' Summit." This was a first for FALF.
The Summit featured several high-profile Keynote Speakers discussing the theme 'Fostering Innovative Growth in Africa' as well as highlighted topics such as global affairs, sustainable development, nation-building, civic engagement, and youth issues. This opportunity for young people to be inspired and strengthened in their passion to see a brighter future for Africa will be met with possibility and support.
Some of the participants described the effect of the emerging leaders' summit they attended this year. With new knowledge, new ideas are born. Davidson Mukte described the impact of networking. Attending a summit inspires people with the power of hearing the success of others. New projects can start. They often start small and grow in a sustainable way. It is about using the plentiful resources where sustainable businesses are growing. This is due to the mentorship of these young leaders.
Mentoring medical missions
TCIF seeks to improve trauma care and emergency response in its member nations as its contribution to achieving universal health coverage. As another of COFI's organizations, Trauma Care International Foundation (TCIF) partnered with a non-profit organization to provide first aid education to teachers in public or government-managed primary schools. 395 teachers from 15 schools in Kosofe Local Government Area, Lagos State took part. This partnership was organized as part of TCIF's program which aims to educate local communities so they can make effective responses to medical emergencies.
The far-reaching impact of TCIF meant they are an NGO with consultative status. Senior Executive Officer, Dr. Olajumoke Akisanya attended a summit at the UN headquarters Universal Health Coverage. The event was designed as a platform to discuss the underlying barriers that most nations face in achieving Universal Health Coverage (UHC). TCIF contributed to the dialogue on the role of UHC in sustainable development, poverty reduction and reducing social inequalities.
The future of Africa looks brighter than ever with initiatives spearheaded by COFI. The work that is being done serves global inspiration. Investing in youthful leadership changes everything for the better. Kindly tune in the FALA awards ceremony on December 31st