Events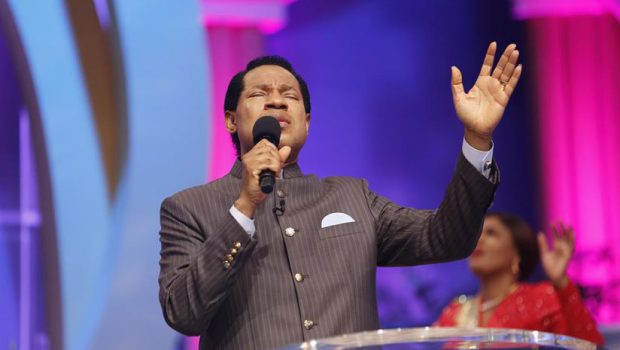 Published on March 23rd, 2022 | by Gabriele Adbbe
0
Testimonies continue to come out after Pastor Chris' Healing Streams
Testimonies of healing continue to come out after Pastor Chris Oyakhilome's Healing Streams Live Healing Services this weekend.
6.7 billion people tuned in as the pastor held the first healing program of its kind this year.
Participants were watching from all over the world, including Sweden, Nigeria, the United Kingdom and Ukraine.
In the days following the Healing Streams Live Healing Services, multiple testimonies have found their way to social media platforms such as Pastor Chris Oyakhilome's KingsChat.
Tony from Italy was one of the people who were healed.
"I have a miracle! Praise God. I got healed of a gastrointestinal disorder when Pastor Chris was ministering to the sick. Every symptom has left me, and my body feels so fresh and new. Hallelujah! Thank you, Jesus," he says.
Another testimony came from Gift Michael, who was hospitalized because of a hip fracture. The fracture left her unable to walk.
During the Healing Streams Live Healing Services, the pastor mentioned her case, and she got up in faith and started walking without aid or pain.
Moriah from the United States received her healing too.
"I felt the awesome presence of God all over my house. My menstrual cycle had been flowing non-stop for two weeks, which it should not be. Today, I felt the power of God in my house, and I remember Pastor Chris said yesterday that the healing will be taking place all through in your home. I started praying in tongues and jumping. Suddenly, the flow of the blood stopped. Hallelujah! I thank you, Jesus Christ! Thank you, Pastor Chris," she testified.
Man received healing from Pastor Chris: "My body is still vibrating"
We have previously reported on Leyland from Poland, who was healed after taking part in the pastor's healing program.
"Hallelujah! As I participated in the service tonight, the incessant pain in my arms left me. It happened immediately after the man of God, Pastor Chris, ministered to me. My body is still vibrating under the impact of the healing power of God directed to me through Pastor Chris. Praise the Lord," Leyland stated.
Asnath from Namibia was healed from heartburn, among other things.
"I had gastric heartburn, and my left ear had been blocked. As Pastor Chris prayed, I received my healing. No more pains in my heart and no more sounds in my left ear. I am healed," she testified.
Christ Embassy's branch in Ottawa, Canada has also contributed with a healing testimony.
"Pauline suffered hypertension and eye problems for one and a half years. She could not see properly. Now, she can see clearly, and all hypertensive symptoms are gone. Glory to God," they said.
Another Canadian testimony ticked in from Sylvester.
"He could not walk; he had lame hands and feet, and the condition affected his brain and vision. While Pastor Chris was praying, he received his healing. His limbs received strength, and he is now standing," he said.