Events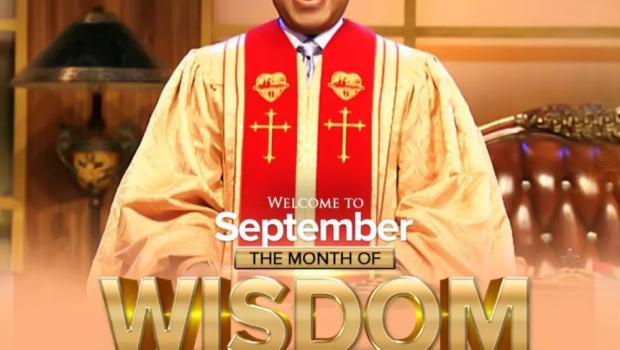 Published on September 9th, 2020 | by Alberto Krinsky
0
September's Global Communion Service – The Month of Wisdom
The man of God, Pastor Chris Oyakhilome, by God's Spirit, declared September to be the 'Month of Wisdom' at the Sunday Global Communion Service. He explained that September is a special month and urged God's people to let the wisdom of God rule through them giving no place to ungodly wisdom. The LoveWorld President further suggested that just as there are three kinds of Godly wisdom, there are also three kinds of ungodly wisdom.
With references to 1 Corinthians 3:19, 2 Corinthians 1:12, 2 Thessalonians 2:8-10 and other scriptures, he identified the latter to be worldly wisdom, fleshly wisdom and devilish wisdom. He then charged God's people to let God's wisdom rule this month and beyond stating that, when God's wisdom rules, the experience of absolute prosperity and good health are inevitable.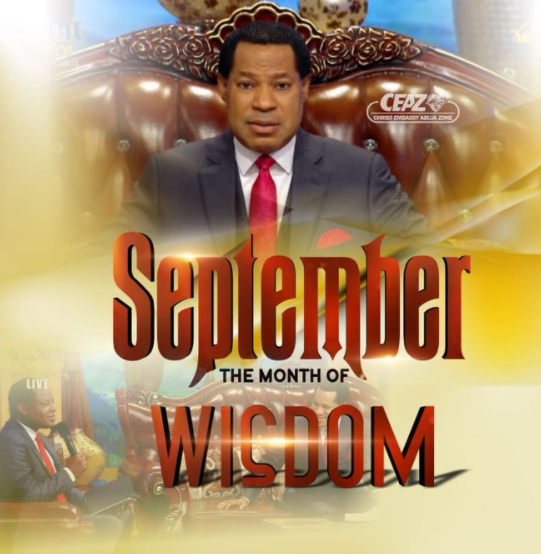 Farewell to The Month of Recovery
At the beginning of August, Lebanon, which has a big Christian community, was hit by a tragic disaster. A huge explosion took place at the port of Beirut, killing at least 190 people, injuring 6,5000 and leaving about 300,000 people homeless.
Pastor Chris Oyakhilome and the LoveWorld community of Christ Embassy immediately started praying for the recovery of Lebanon and its people.
His prayer weeks which began six months ago have  been a place for LoveWorld believers to seek comfort during the ongoing COVID-19 pandemic, bringing joy, happiness and hope into the many locked down communities around the world. They continue to be a source of refuge as Season 2, Phase 5 kicked off with the 72nd episode yesterday, the 8th of September.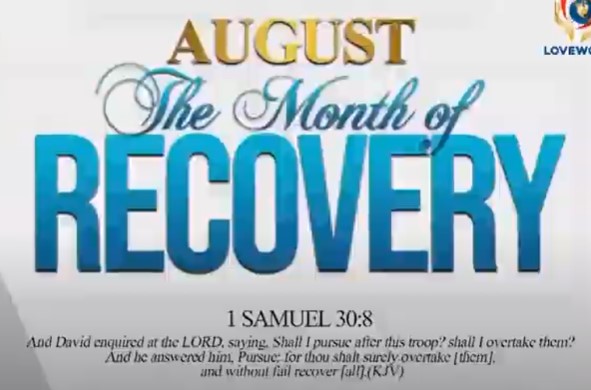 Your LoveWorld Special 5-day Telecast
The phase five of 'Your LoveWorld Specials with Pastor Chris', in the current season two, is proving to be life-transforming. The telecast will continue till Saturday, September 12th with daily live broadcast to a global audience via all LoveWorld TV Networks and various internet platforms.
During the previous phase, the man of God presented three important virtues the Church must imbibe to birth a Godly new world order; Prayer, Ministry and Protagonism. Many were also hauled into God's kingdom daily as Pastor Chris endeavored to make the call for salvation before the close of each session.
Participants anticipate a more glorious experience is God's presence during this phase five, and it promises to be a period of glorious worship to God, and Bible-based answers to questions posed by participants from around the world will be provided. This will be included with fervent prayers and enlightening teachings by the man of God, Pastor Chris.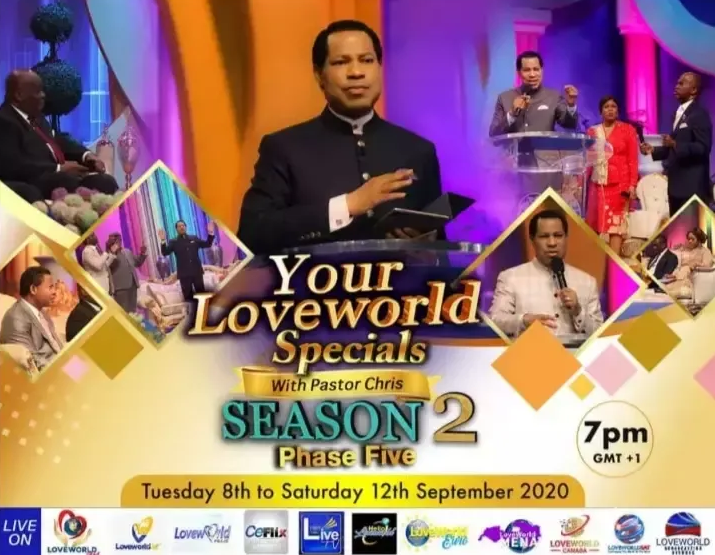 The pastor has also announced a Global Day of Prayer to take place from September 25th to September 26th. But before that is the LoveWorld Graduate Network Global Connect on the 11th and 12th of September. It's an uplifting and momentous event that will bring a total upgrade in the lives of all graduates in our Loveworld Nation and add immeasurable value.
Tune in to any LoveWorld TV station or log on to www.pastorchrisonline.org at 7pm GMT+1(2pm EST) daily to participate live. You can also watch live via the LoveWorld News.