Events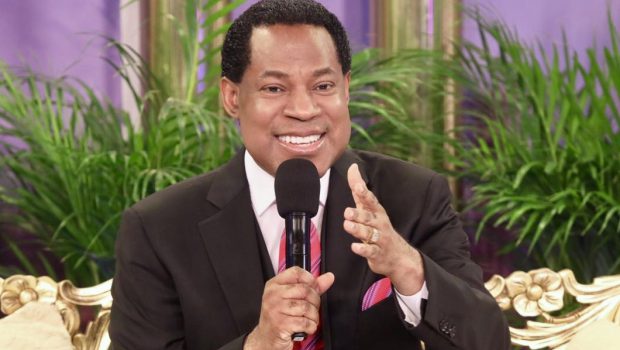 Published on December 7th, 2021 | by Alberto Krinsky
0
Read all the greetings: Pastor Chris celebrates his 58th birthday
The Christ Embassy president, Pastor Chris Oyakhilome, celebrates his 58th birthday today, Tuesday, December 7th.
Nothing has been revealed about how the man himself will be celebrating the day, but in keeping with tradition, the LoveWorld believers and associates are taking to social media to congratulate the pastor.
"Glorious birthday to the general, the prophet of our time, our dear man of God Pastor Chris Oyakhilome (D. Sc., D.D.),!!! From all of your children in New Zealand, We love you so dearly Pastor Sir. Happy birthday to our Man of God, our Mentor, our Life Coach, our Teacher, our Father, Reverend Dr. Chris Oyakhilome DSc. DD. Thank you Sir for your unending love and investment of the word in our lives. Words are not enough to express our gratitude to God for your 'yes' to the Lord. We love you dearly Sir and celebrate you on this glorious day," the Christ Embassy branch in Auckland, New Zealand writes on KingsChat.
"Celebrating the prophet of God to the nations: An answer to the cries of millions! Today we join the Heavenly Hosts in celebrating a Master soul winner, a champion propagator of the Gospel of our Lord Jesus Christ, God's man for this hour, and an epitome of love! Happy birthday Rev. Dr Chris Oyakhilome DSc. DD," Christ Embassy Australia writes on KingsChat.
"Pastor Chris, my father, mentor, pastor, teacher"
"Happy birthday Pastor Chris Oyakhilome! My Father, Mentor, Pastor, Teacher!! The Prophet of our time Thank You Sir for investing so much in me. My life is forever changed for good as a result of following you No one listen to you and remains the same. I Love You so much Sir," Trend King writes on Twitter.
"Happy Birthday Pastor Chris. Many Life's have been changed because of you. You are truly a man sent from God," Mike King states on Twitter.
"Happy Birthday to my Pastor. My MoG, Pastor Chris Oyakhilome. What an honour & a privilege to be a partaker of the divine grace upon your life. You have impacted my life in a special way. I thank you for all you do for the Body of Christ. I LOVE YOU SO MUCH SIR. GOD BLESS YOU," Engr Moses C. A writes on Twitter.
"Happy Super Glorious Birthday Pastor Chris Oyakhilome Sir. Thank you for saying yes to the call of God upon your life. Thank you for saving the whole world from Global Fear and Deception. I love you dearly Sir," Wabiye Omunguye says on Twitter.
"Today, we are celebrating a builder"
"Today we are celebrating a builder and mentor of sons of God, Pastor Chris Oyakhilome DSC. DD. Happy birthday to my teacher and so much more. I love you sir. It is in Loveworld I have developed as a Christian and indeed what we see is God expressed in you," Empress Shontel states on Twitter.
"Happy birthday to my MoG, Pastor Chris Oyakhilome! I don't have any words to describe my gratitude for your guidance, teachings, prayers and love Sir. Thank you thank you thank you. I love so dearly," IBK says on Twitter.