News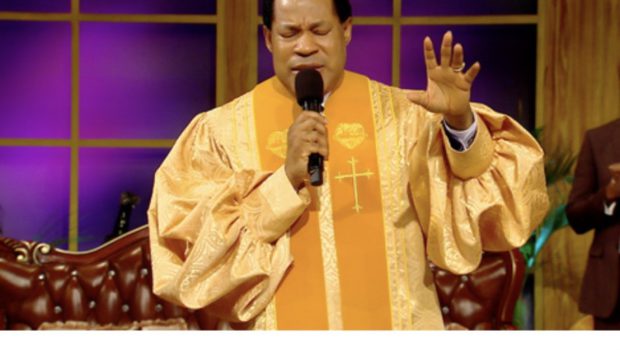 Published on March 18th, 2020 | by Gabriele Adbbe
0
Pastor Chris's Prayers To Flatten The Curve And End The Ravages Of Coronavirus
Join Pastor Chris and all the LoveWorld believers in invoking the Name that is above all names and demand that the influence of the coronavirus is stopped. We are blessed to have a wise Man of God guiding us in these times and he has instructed on the tenant of effective prayer.
"I will rescue those who love me. I will protect those who trust in my name. When they call on me, I will answer, I will be with them in trouble. I will rescue and honor them. I will reward them with a long life and give them my salvation." (Psalms 91:14-16).
During the Global Communion Service of March, Pastor Chris prayed for the spread of the coronavirus to cease.
He demanded that the devils involved cease and their influence dissipated. He prayed that those who are sick from this virus shall be healed.
Prayers of Pastor Chris
God wants us to pray with faith, boldness and the expectation that what we decree in prayer will come to pass. He has given us the authority in the Name of Jesus to issue decrees with daring audacity and have them established.
The message that we have the right to use the Name of Jesus so it will work was culled from the sermon "7 Gifts of God In Christ". He taught us that all power has been given to Jesus – he is not a medium the Christian does not need a medium. In Matthew 28:18 we learn that all authority has been given to Jesus's name as his power is everywhere
Pastor Chris is very clear that you don't pray through Jesus as he never told us to pray through His Name. He is not a medium for the Christian. The fact you are in a position to use his name and directing the prayer to God. We need to expect results.
Use our God-given powers of prayer
When you pray for the sick, Pastor Chris says to make bold decrees to God. Command the devils responsible for the sickness to come out and that the sick be healed in the Name of Jesus. Expect a change every time you issue such commands. This is the kind of prayer James refers to a prayer of faith in James 5:15. KJV: "And the prayer of faith shall save the sick, and the Lord shall raise him up; and if he have committed sins, they shall be forgiven him."
Pastor Chris reminds us that the Bible says, "Beloved, I wish above all things that thou mayest prosper and be in health, even as thy soul prospereth"(3 John 1:2) God desires that men live in perfect health. Furthermore has prayed that an affordable vaccine is found.
Praying in tongues
Join in the various prayer groups, they pray mostly in tongues, and also intercede fervidly for those who are sick, that they receive the good news of divine healing and health in Christ. We pray with Pastor Chris that God's grace and mercy are extended to them for quick recovery, as the healing power of Christ is manifested in their bodies.
Pray especially for those experiencing various health challenges at this particular time. We pray that their faith be strengthened and the reality of divine health, which we have in Christ, would become their consciousness. Special prayers can be said for the emotional and financial well being of everyone in the global community. The devastation and destruction reeked by the coronavirus is beyond the physical.
Brethren should declare that everywhere they are, they're raised healthy and strong, serving the Lord unhindered. Amen.
Pray-A-Thon
The power of group prayer is manifold. Since its inception, the Pray-A-Thon has yielded unprecedented miracles. From Nigeria to North Carolina and from Texas to Togo there have been groups leading prayers for everyone to join in.
When you tune in you will be impacted by its fervent devout atmosphere. As the prayers continue round the clock in full force, so do the miracles. Praying with Pastor Chris Oyakhilome is an uplifting experience. He urges us to pray often. Recalling  2 Corinthians 1:10-11 (NIV)
"He has delivered us from such a deadly peril, and he will deliver us again. On him, we have set our hope that he will continue to deliver us, as you help us by your prayers. Then many will give thanks on our behalf for the gracious favor granted us in answer to the prayers of many."
Sharing your prayers online is vital as the coronavirus has such a devastating effect on the lives of us all. What prayers will you share with us right here, right now?
#pray2flattenthecurve  #pray-a-thon