Events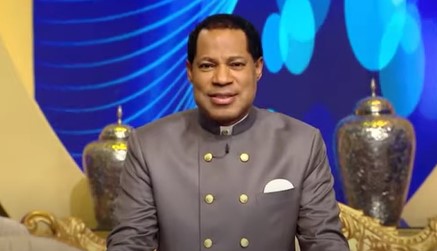 Published on August 24th, 2021 | by Gabriele Adbbe
0
Pastor Chris' "Your LoveWorld Praise-A-Thon" kicks off
Monday, August 23rd marked the first day of Pastor Chris Oyakhilome and Pastor Benny Hinn's five-day "Your LoveWorld Praise-A-Thon."
Among the speakers on the first day was Pastor Benny Hinn, who welcomed all the viewers tuning in from around the world.
"We are here. We are not here for any other reason except one: Because we adore and love Jesus. That is it. That is the only reason we are here because He is all in all to us," he said and continued:
"This is Praise-A-Thon. It is praise, not tell, Praise-A-Thon. We want to praise the Lord, and God will do the rest. So, I want you to focus on Jesus, just place your eyes on Jesus. That is all we have to do."
"Thank you for the honor, Pastor Chris"
Dr. Mike Smalley was also on stage with Bishop James Payne and Pastor Ose Oyakhilome, Pastor Chris Oyakhilome's sister-in-law.
"What a day it is to serve Jesus Christ, to represent Him on the Earth, and it is a bad day for the devil. It is going to be a bad week for the devil because of what is happening in the family of God through LoveWorld. I am so thrilled to be here today, I am so excited. Thank you, Bishop Payne, thank you, Pastor Ose, what a privilege to always be here physically with the two of you," Dr. Mike Smalley said as his first words.
"And to our great man of God, Pastor Chris, in Nigeria. Thank you so much for the honor of being here today and being part of the LoveWorld Ministry, team, family. It is a joy, it is a privilege. Thank you so much for all that you do around the world. You inspire us to share the gospel of the Lord, Jesus Christ. We do not take it lightly. We are honored. We are with you," he added.
Five days of continued praise
Pastor Chris Oyakhilome and Pastor Benny Hinn's "Your LoveWorld Praise-A-Thon" runs until Friday, August 27th and will be broadcasted live on all LoveWorld networks and internet platforms every day at 7 PM GMT+1 and 1 AM GMT+1.
Over the five days, Pastor Chris Oyakhilome, Pastor Benny Hinn, Bishop James Payne, Bishop Clarence McClendon, Pastor Richard Roberts, Dr. Mike Smalley and Evangelist John Avanzini will be ministering.
"This program is of continuous praise, thanksgiving to God and acknowledging the power and grace in the Gospel," Pastor Chris Oyakhilome said when he announced the show.
You can watch some of the first day's program in the video below. Be sure to tune in today and the rest of the week on all LoveWorld channels and internet platforms.