News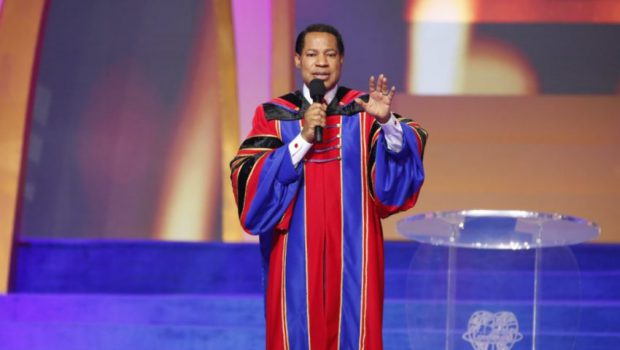 Published on May 31st, 2020 | by Alberto Krinsky
0
Pastor Chris works miracles amid COVID-19 crisis
Since the COVID-10 outbreak in the beginning of the year, the world has found itself living in a different reality. Social distance, staying at home and strict hygiene rules have become inevitable parts of our lives.
The same can be said about Pastor Chris Oyakhilome's "Your LoveWorld with Pastor Chris" prayer weeks. For his millions of followers, the prayer series has worked miracles and brought happiness and hope into an everyday life highly affected by the Coronavirus.
Believers from the UK, the US, Nigeria and the rest of the world have been tuning in for the daily broadcasts since April, where the first prayer week kicked off.
Pastor Chris Oyakhilome initiated "Your LoveWorld with Pastor Chris" after his and Pastor Benny Hinn's Global Prayer Day against the Coronavirus on March 27th.
Billions of viewers
Like everyone in the LoveWorld community knows, Pastor Chris Oyahilome is very fond of new technology like 5G and live streams, so all of the sermons have been broadcast live on all LoveWorld networks.
They have proven to be very successful, gathering millions and even billions of online viewers. The Global Prayer Day attracted 3 billion people, while Pastor Chris Oyakhilome's Special Easter Sunday Service reached 3.25 billion.
On Monday, June 1st, the seventh phase of the popular prayer weeks commences.
WordFest coming to an end
With so many services, one could think that Pastor Chris Oyakhilome had enough on his plate, but he has also found time to launch the WordFest.
It is a special festival of meditation on God's word, which started in the beginning of May and ends on June 7th.
Every day, existing and new subscribers to the Pastor Chris Digital Library can get free access to divine messages from Pastor Chris Oyakhilome through the WordFest program.
Subscribers can watch, listen to and meditate on a specifically selected message every day.
Along with the daily message comes a study guide, which simplifies the meaning of the divine words.
According to the LoveWorld Nation, WordFest's purpose is to build up and strengthen the faith of God's people during this time of adversity that the world is facing.
Donation on donation
Furthermore, Pastor Chris Oyakhilome has been helping people in need during the COVID-19 crisis. Through the Pastor Chris Oyakhilome Foundation International (COFI), he has been disseminating food and aid packages to people across Africa.
Recently, he also initiated a donation to pastors in need.
"There are Pastors who are impoverished by this situation. This crisis. There is no way that you can know all of them, but some of them were brought into very desperate circumstances. They have no food, no money, nothing! This week, I want us to do something if we can find them. If we can get to know who and where they are," Pastor Chris Oyakhilome said during his "Your LoveWorld with Pastor Chris" broadcast on May 23rd.
If you want to donate or if you are a minister in need, you can send an email to info@theinnercitymission.ngo or visit any Christ Embassy church to sign up for the project.