Events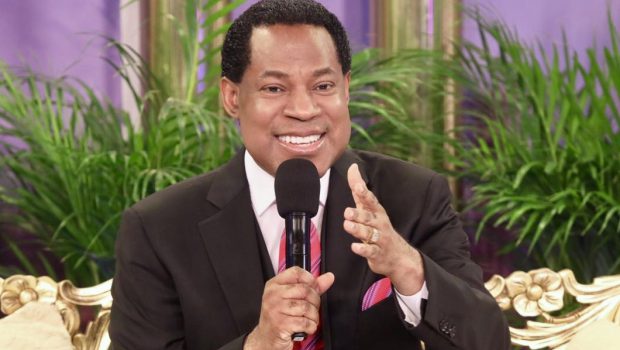 Published on October 27th, 2021 | by Alberto Krinsky
0
Pastor Chris to reveal the theme of November
As the Healing Streams Live Healing Services with Pastor Chris Oyakhilome and the Healing School are getting closer, so is the Global Communion Service for November.
On the first Sunday of every month, Pastor Chris Oyakhilome names the new month. The next program is scheduled for Sunday, November 7th at 4 PM GMT+1 and can be streamed on all LoveWorld networks.
When the Christ Embassy president presents November's theme, his congregation waves goodbye to two Months of Visualization.
Pastor Chris: "God wants us to use our visual powers"
At the September Global Communion Service, Pastor Chris Oyakhilome explained that God wanted His people to use its visual powers.
"I am going to explain just a couple of things to you for this month. This month of September is the Month of Visualization. God wants us to use our visual powers. He wants us to use them, and he is going to use yours. This is important," he said.
Pastor Chris Oyakhilome also explained that God was giving His people the power to look and see because His plan for us was to hold visual images of our desires in various aspects of our lives.
"Construct your life with thoughts and words; intentionally, use visualization this month," he stated and charged the saints, directing them to cast down all contrary circumstances that seem not to align with what they visualized.
"This month, you are going to use the visual powers to create the circumstances that you want. Hallelujah! We will use it for our families, we use it for our communities, we use it for our cities, and we use it for our nations," Pastor Chris Oyakhilome added.
At September's Global Communion Service, the pastor also encouraged his Christ Embassy congregation not to allow Satan to use their visual powers and not give him what he wanted.
The Christ Embassy president highlighted that we were creators and that we could function like God because we were made in His lightness.
On the other hand, Satan could not create anything; therefore, he had to use us to create in the world. He would try to give you the images of what he wanted you to see and create, but you were not going to give him what he wanted, Pastor Chris Oyakhilome warned.
God's gift for October
Surprisingly, Pastor Chris Oyakhilome also named October as the Month of Visualization.
"The Lord has graciously given us the opportunity to have even this month of October as the Month of Visualization. I think it spares the importance of it and what the Lord wants. I believe that there are some key things that many of us have not taken advantage of and for which reason, the Lord is pressing further," he said and added:
"It is our Month of Visualization. God actually wants you to see the unseen. See it with a heart of purity. A heart of righteousness, and God will show you this pure dream, pure vision. What a pure desire in your heart. Not earthly, not worldly, not carnal dreams of men."