Events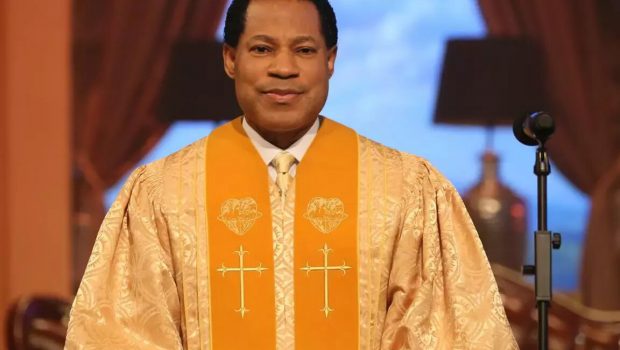 Published on May 30th, 2021 | by Gabriele Adbbe
0
Pastor Chris to present the word of June
As May is coming to an end, Pastor Chris Oyakhilome's LoveWorld community is preparing to part ways with the Month of Illumination.
That also means that a new word of the month is about to be presented, and that is what Pastor Chris Oyakhilome will do on Sunday, June 6th.
At 4 PM GMT+1, Christ Embassy members can tune into the Global Communion Service for June on all LoveWorld networks and hear the theme of the upcoming month.
Every year and every month have specific themes in the LoveWorld Nation.
May's theme was presented by Pastor Chris Oyakhilome earlier this month.
"This month of May is the Month of Illumination. God's plan is to have your spirit illuminated in such a way that the light will dawn on your spirit. As you study the word, as you meditate on the word, as you worship God, and as you pray, your heart will be illuminated by God's word. Get ready for extraordinary illumination, hallelujah," Pastor Chris Oyakhilome said.
The pastor then went on to connect it to April, the Month of Truth.
"You know, I was thinking about something when the spirit of God was ministering to me about this month being the Month of Illumination… I was thinking… We just came from the Month of Truth. Now it is illumination. Think about it. People can have truths and not use it, but when it penetrates, it illuminates," he elaborated.
Pastor Chris: "God is revealing this truth"
At April's Global Communion Service, Pastor Chris Oyakhilome announced that it would become the Month of Truth.
"This month is the Month of Truth, and God is revealing his truth to you like never before. And you are going to walk in truth. It is so important to walk in truth to understand truth. God's truth protects you. God's truth delivers you. God's truth saves you. You shall know the truth, and the truth shall make you free. Blessed be God," he said and continued:
"Open your heart to truth this month. To His truth. Not circumstantial truth, no. Not truth from men. His truth for His truth shall be thy shield. It is the Month of Truth, and God's truth will prevail. God's truth will triumph, hallelujah. Spread His truth everywhere. Tell His truth to the untold."
The Month of Change
Before April, Pastor Chris Oyakhilome introduced his congregation to March, the Month of Change.
"You want change. This is the month to make it happen. What change do you want? Is it your health? Finances? In whatever situation, this is the month in which there is absolute grace to affect the change. There is grace, more than enough. It is the Month of Change," the pastor stated.
"There is something I want you to pray about. Maybe when we have some opportunity during the LoveWorld programs, we will discuss further. But you start praying about this now. In several countries, there are sinners that have been sent into several countries to function as bandits, terrorists, etc. They are sent into several countries, and they are paid to destabilize because it is part of the global plan," Pastor Chris Oyakhilome added.
The Christ Embassy president then elaborated on how to thwart that plan.
"But here is where you can do something. Start praying for the spirit of salvation to come upon those camps where all those young people are. Pray, let the spirit of salvation come into their mist. I believe there is going to be harvest from among them because this plan is going to be foiled," Pastor Chris Oyakhilome explained.
"Your LoveWorld with Pastor Chris" is back
Every month, Pastor Chris Oyakhilome has also been hosting his popular show "Your LoveWorld with Pastor Chris," which is set to return from Monday, June 7th to Friday, June 11th at 7 PM GMT+1.
The latest round of his prayer series was held in the Middle of May, where Pastor Chris Oyakhilome touched upon the lives of the saints.
"I am going to go in that direction in some parts of this phase because there is a lot for us to talk about, and we have not even scratched the surface of the subject. I was barely introducing that to you. I hope that we can into some parts of it," he said.
Pastor Chris Oyakhilome launched "Your LoveWorld with Pastor Chris" in April 2020 after his first successful Global Day of Prayer.
Since then, 108 episodes and more than 270 hours of the show have been produced.
You can watch a bit of the most recent round of the series in the video below.