Events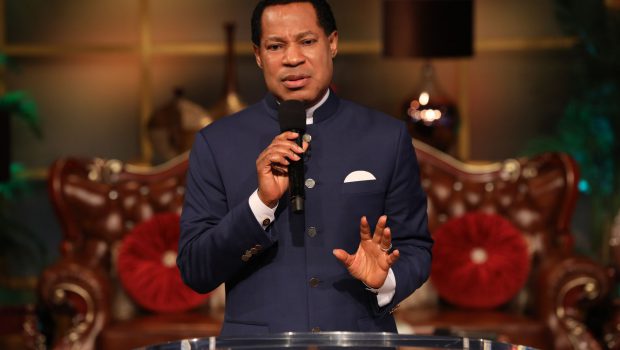 Published on April 25th, 2021 | by Gabriele Adbbe
0
Pastor Chris to present May's word on Sunday
Every year and every month have a specific word attached to it in the LoveWorld Nation, and May's phrase will be revealed by the Christ Embassy president, Pastor Chris Oyakhilome, on Sunday, May 2nd at 4 PM GMT+1.
It will happen during his monthly Global Communion Service, which will be broadcast on all LoveWorld networks.
When Pastor Chris Oyakhilome's global congregation will welcome a new month, it will also part ways with April.
Almost a month ago, Pastor Chris Oyakhilome announced that April would be the Month of Truth.
"This month is the Month of Truth, and God is revealing his truth to you like never before. And you are going to walk in truth. It is so important to walk in truth to understand truth. God's truth protects you. God's truth delivers you. God's truth saves you. You shall know the truth, and the truth shall make you free. Blessed be God," he said and continued:
"Open your heart to truth this month. To His truth. Not circumstantial truth, no. Not truth from men. His truth for His truth shall be thy shield. It is the Month of Truth, and God's truth will prevail. God's truth will triumph, hallelujah. Spread His truth everywhere. Tell His truth to the untold."
100 episodes of "Your LoveWorld with Pastor Chris"
In April, Pastor Chris Oyakhilome held the third phase of the third season of his prayer series, "Your LoveWorld with Pastor Chris."
During the first episode of the show, Pastor Chris Oyakhilome and his LoveWorld Nation reached an important milestone.
"This is the 100th episode, so it is really, really amazing what the Lord has done. Thank God. So, you can imagine that for such a very special number it must be a special occasion today. This phase is going to bring us into a level of the spirit for you as an induvial that you never thought was possible," he said in his opening statement.
"So, these five days, from today to Friday, will be a special period that I am convinced you will not forget. It is so beautiful that we are in the 'Month of Truth.' So much to gain. Glory to Jesus," Pastor Chris Oyakhilome added.
In April, he also announced that a three-day Global Prayer and Fasting program will take place from Saturday, May 1st to Monday, May 3rd, colliding with May's Global Communion Service on Sunday, May 2nd.
"This plan is going to be foiled"
Before April, the Month of True, Pastor Chris Oyakhilome's congregation went through March, the Month of Change.
The Christ Embassy president presented the month like this:
"You want change. This is the month to make it happen. What change do you want? Is it your health? Finances? In whatever situation, this is the month in which there is absolute grace to affect the change. There is grace, more than enough. It is the Month of Change," the pastor stated.
"There is something I want you to pray about. Maybe when we have some opportunity during the LoveWorld programs, we will discuss further. But you start praying about this now. In several countries, there are sinners that have been sent into several countries to function as bandits, terrorists, etc. They are sent into several countries, and they are paid to destabilize because it is part of the global plan," Pastor Chris Oyakhilome added.
The Christ Embassy president then went on to explain how to thwart that plan.
"But here is where you can do something. Start praying for the spirit of salvation to come upon those camps where all those young people are. Pray, let the spirit of salvation come into their mist. I believe there is going to be harvest from among them because this plan is going to be foiled," Pastor Chris Oyakhilome explained.
Pastor Chris' Global Day of Prayer
The main event of the LoveWorld Nation in the Month of Change was the Global Day of Prayer.
It took place from Friday, March 26th to Saturday, March 27th, marking exactly a year since Pastor Chris Oyakhilome's first Global Day of Prayer.
"A year ago, precisely on the 27th of the month of March, 2020, Pastor Benny Hinn and I led a global prayer meeting because we realized that what was happening in the world, and nations had been seized, gripped with fear and did not know where to turn," he said and continued:
"They had no idea what was going on. Families were afraid, men and women were afraid, children were afraid, governments were afraid, and some government leaders called it an unknown enemy. They said, 'how can we fight this unknown enemy?' Well, at the time when we called for that prayer program, ministers around the world joined us by the millions," Pastor Chris Oyakhilome stated.
"God's people all over the world joined us from so many churches and ministries around the world, including groups that often did not speak to each other, but there was a unity of spirit that we all experienced. 27th of March 2020. And because we prayed, the spirit of God gave us guidance," he explai