Teachings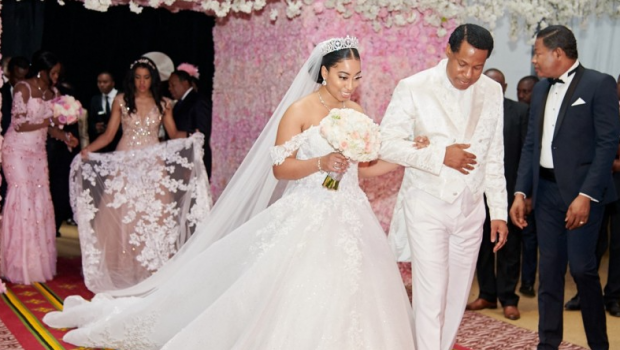 Published on October 20th, 2022 | by Gabriele Adbbe
0
Pastor Chris talks about marriage
There are many life aspects vital to Christians, and marriage is one of them. People want to know everything: when it is the right time to get married, how to choose the right partner, or what the Bible says about marriage. While most of the answers are available on Google, Christ's followers prefer to seek advice from their spiritual leaders. 
For LoveWorld members, getting help from their pastors is also important. It is not just about asking them to hold a wedding service at the church. The congregation wants to know what their marriage looks like as a Christian.  
Pastor Chris is a person who knows a lot about this exciting life stage. Some decisions about marriage can be barely visible but they can have a big impact on spiritual lives. Our man of God can foresee these consequences and help LoveWorld members avoid mistakes. 
Pastor Chris about the right age to marry
One of the important things Christians want to know about marriage is when is the right time to marry. Pastor Chris emphasizes that the Bible does not have an idea of "the right age" for marriage. People can marry when they are young or not, and there is nothing wrong with it. 
The Christ Embassy founder says the right age rather depends on the couple's culture and family than religion. However, maturity is essential when it comes to marriage. Yet, biological age does not specify spiritual maturity for Christians. 
Be cautious of inter-church marriages 
Marriage for those who go to different churches or even belong to different ministries can also be challenging. Pastor Chris believes such marriages contradict God's plan described in the second chapter of Genesis. 
God created a woman who would help the man, Pastor Chris says. If she belongs to another ministry, she may have another vision of spiritual life. Different beliefs prevent the woman from fully supporting her husband which potentially affects the family. That is why the couple should go to the same church and the same ministry. 
On the other side, Pastor Chris says it is not always wrong for a married couple to attend different churches. It depends on the circumstances surrounding the fact that the spouses cannot attend the same church. Situations when husband and wife live in different cities are an example of such circumstances. In this case, going to different churches is not wrong for a married couple. 
However, Pastor Chris warns about internal disagreements causing the couple to go to different churches. In this case, attending services separately is not reasonable, and he urges the spouses to resolve their problems. 
Should marriage be approved by God?
Sometimes, Christians believe their marriages need to get approval from God, but God neither approves nor disapproves marriages. According to Pastor Chris, there are no mentions in the Bible that God disapproves marriage after they have taken place and then nullifies them spiritually. 
Another important thing to remember about is that a marriage is a man-made concept. Thus, it is not God's job to approve the marriage or nullify it. Nevertheless, when a person decides to marry someone else, that means this person orders words that God holds him over. That can be more important than getting approval itself.