Events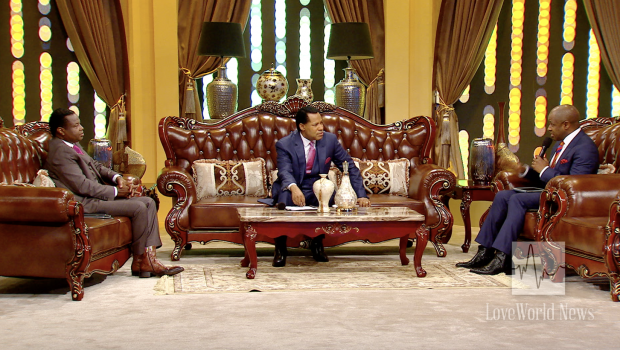 Published on September 17th, 2020 | by Alberto Krinsky
0
Pastor Chris: Take action now!
Last weekend, Pastor Chris Oyakhilome launched the unprecedented "LoveWorld Graduate Network Global Connect with Pastor Chris," which turned out to become another successful broadcast for the Christ Embassy president.
During the three-session summit, Chris Oyakhilome asked the graduates to impact their world and contribute to society in a meaningful way with the investment of their personalities as that is the true definition of success, according to him.
Pastor Chris Oyakhilome sent out his plea with a reference to Apostle Paul's solemn lamentation to Timothy in 1 Timothy 6:20:
"O Timothy, keep that which is committed to thy trust, avoiding profane and vain babblings, and oppositions of science falsely so called."
Fight the good fight of faith
The LoveWorld leader also encouraged the graduates never to treat what has been committed to their trust with levity.
Furthermore, it was important to Pastor Chris Oyakhilome to inspire them to fight the good fight of faith and to always stand for the right course despite daring challenges.
The pastor went on to motivate his audience to come up with new solutions to society's problems.
"For instance, the world needs new kinds of food," he said.
The second coming of Christ
The encouragements came about the same time as Pastor Chris Oyakhilome's prediction of the second coming of Christ.
During a live broadcast last week, the Nigerian pastor said that Christ will be back on Earth within the next decade.
"If the rapture does not happen in three years, it will be six years. If it does not happen in six years, it will not exceed 10 years," he stated.
Pastor Chris used a mathematical formula to calculate the date of the rapture.
The second coming of Christ is a Christian, Islamic, Bahai and Messianic Jewish belief regarding Jesus' return to Earth after his ascension to heaven about 2000 years ago.
Christians expect Jesus to set up a kingdom on Earth upon his arrival. Then, He will judge his enemies and reward the faithful ones, both living and dead.
Believers, for instance, find evidence for the second coming of Christ in John 14:25-29, which is here below:
"25 "All this I have spoken while still with you. 26 But the Advocate, the Holy Spirit, whom the Father will send in my name, will teach you all things and will remind you of everything I have said to you. 27 Peace I leave with you; my peace I give you. I do not give to you as the world gives. Do not let your hearts be troubled and do not be afraid.
28 "You heard me say, 'I am going away and I am coming back to you.' If you loved me, you would be glad that I am going to the Father, for the Father is greater than I. 29 I have told you now before it happens, so that when it does happen you will believe."
The Month of Wisdom
Pastor Chris Oyakhilome's two big announcements have come in the Month of Wisdom in the Year of Perfection.
During his Global Communion Service at the beginning of September, he explained that September is a special month and urged God's people to let the wisdom of God rule through them giving no place to ungodly wisdom. The LoveWorld President further suggested that just as there are three kinds of godly wisdom, there are also three kinds of ungodly wisdom.
With references to 1 Corinthians 3:19, 2 Corinthians 1:12, 2 Thessalonians 2:8-10 and other scriptures, he identified the latter to be worldly wisdom, fleshly wisdom and devilish wisdom. He then charged God's people to let God's wisdom rule this month and beyond stating that, when God's wisdom rules, the experience of absolute prosperity and good health are inevitable.
The Month of Recovery
The Month of Wisdom came after the Month of Recovery in August.
At the beginning of August, Lebanon, which has a big Christian community, was hit by a tragic disaster. A huge explosion took place at the port of Beirut, killing at least 190 people, injuring 6,5000 and leaving about 300,000 people homeless.
Pastor Chris Oyakhilome and the LoveWorld community immediately started praying for the recovery of Lebanon and its people.
His prayer weeks has continued throughout the month and reached its 70th episode.
He and Pastor Benny Hinn ended August with a five-day-long Praise-A-Thon with special guests like Bishop Clarence McClendon, Pastor Dan Willis, Pastor James Payne and Dr. Richard Roberts.
Next week, Pastor Chris Oyakhilome is going live again when he hosts a Global Day of Prayer from Friday, September 25th to Saturday, September 26th.