Events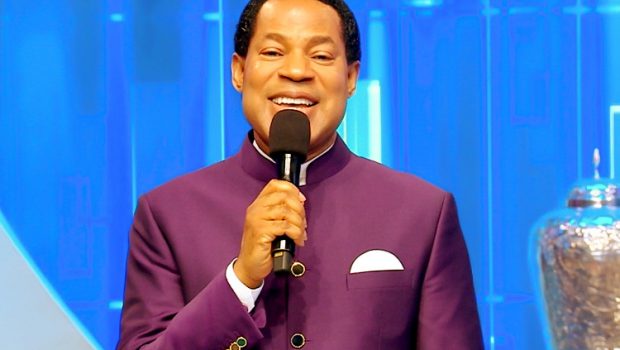 Published on August 11th, 2021 | by Alberto Krinsky
0
Pastor Chris presents the Rhapsody of Realities Mid Year Awards
Pastor Chris Oyakhilome and the LoveWorld Ministry are presenting the Rhapsody of Realities Mid Year Awards on Friday, August 13th at 4 PM GMT+1, and the event is set to continue until Sunday, August 15th.
Only little information about the award show as been disclosed so far. What we do know is that the Group Award, Church Award, Campus Ministry, Individual Award, RGDN Award, REON Award TNI Award, Children and Teens Award and Zonal Award will be given.
You can register for the event on Rhapsody of Realities' website.
"Rhapsody of Realities" is the name of the daily devotional written by Pastor Chris Oyakhilome and translated into hundreds of languages.
The book has, for instance, been given to people in dire need during the COVID-19 pandemic when Pastor Chris Oyakhilome donated emergency relief packages consisting of food and the "Rhapsody of Realities" book.
Christ Embassy members around the world also distribute the daily devotional to pedestrians in the streets several times a year.
13 million followers around the world
Pastor Chris Oyakhilome is the president of the Christ Embassy congregation, which he founded in Nigeria in 1987.
Since then, he has risen to fame, and Christ Embassy now has hundreds of branches all over the world, including in the United States, Nigeria, the United Kingdom, Canada and South Africa.
Christ Embassy is believed to have around 13 million members worldwide who are all eager to see their man of God, Pastor Chris Oyakhilome, minister live.
Therefore, he has sold out world-renown venues in Europe, Africa and North America, including the O2 Arena in London, the United Kingdom, FNB Stadium in Johannesburg, South Africa and the Black Star Square in Accra, Ghana.
The Pastor Chris Oyakhilome family
From a very young age, Pastor Chris Oyakhilome lived a Christian life in his native Nigeria.
He was born on December 7th, 1963 in Edo State, Nigeria to parents who were both living Christian lifestyles.
His father, T.E. Oyakhilome, was one of the pioneers of the Assemblies of God Church in Benin City, Nigeria, and other family members have also come to work in ministries later in life.
Pastor Chris Oyakhilome's brother, Reverend Ken, is the pastor of Christ Embassy's Houston branch and a member of the Christ Embassy Central Executive Council.
The Christ Embassy President's sister, Kathy Woghiren, is the Director of the LoveWorld Music and Arts Ministry, the Director of the LoveWorld Creative Arts Academy and the Chairman of the LoveWorld Records Label as well as a songwriter.
Pastor Chris Oyakhilome has two daughters: Charlene and Carissa Sharon Oyakhilome. The latter has become a successful recording artist under the stage name CSO and is part of the LoveWorld Music and Arts Ministry.