Events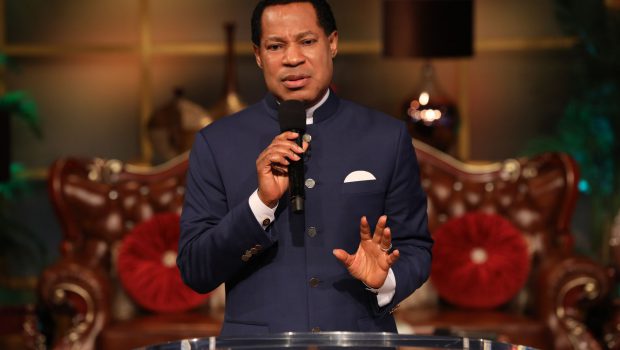 Published on April 12th, 2022 | by Gabriele Adbbe
0
Pastor Chris presents Global Miracle Faith Seminar in April
Pastor Chris Oyakhilome is set to have a very busy end of April, as more and more Christ Embassy events are added to the schedule.
From Tuesday, April 19th to Friday, April 22nd, a new phase of "Your LoveWorld with Pastor Chris" will run.
The Global Ministers' Classroom takes place from Friday, April 29th until Saturday, April 30th, and now, Pastor Chris Oyakhilome and the Healing School have added the Global Miracle Faith Seminar from Saturday, April 23rd to Sunday, April 24th.
The event kicks off at 12 PM GMT+1 and can be live streamed on all LoveWorld tv channels and digital platforms.
You can register for the event on the Healing Streams' website.
So far, information about the event is scarce. However, the Healing School writes on KingsChat that "you will experience an unprecedented move of the Spirit of God in an atmosphere of faith and miracles in this two-day seminar."
"Prepare your expectations and be ready to be catapulted into a new level of faith, blessings, and grace," the Healing School adds.
Billions took part in Pastor Chris' healing session
In March, Pastor Chris Oyakhilome and the Healing School joined forces in hosting the first Healing Streams Live Healing Services session of the year.
According to the Healing School, 6.7 billion people took part in the online healing event.
Following the Healing Streams Live Healing Services, testimonies of healing were written on multiple social media platforms.
"As Pastor Chris was praying for the sick, I placed my hand on my chest and throat, and I found myself throwing up. Suddenly, the cough and catarrh, and even the vaginal discomfort I had had for a while, stopped," Ethel from Cameroon said.
In the United Kingdom, Maureen testified to how Marga was healed.
"A lady called Marga attended our healing center in Blackburn, UK. She had a surgery on her ankle two years ago and has been experiencing pain. She can now walk without pain," she explained.
Renee received her healing: "I expected to be healed"
In the United States, Renee was healed from her pains. She suffered from spine and leg problems, which forced her to sit in a wheelchair. For two years, she was unable to bend down and touch her toes.
"I just want to thank the Lord for my healing today. I was watching Pastor Chris' session, and I think he was talking about prayers and expectations. When I learned about the Healing Streams today, I had an expectation, and that expectation was to be healed," Renee said after having received her healing.
She gave her testimony at the Christ Embassy branch in Manhattan, New York.
"So said, so done. I came in here, I listened to his words, and I opened my spirit, my mind, and something came over me. I had an out-of-the-body experience. Before, my spine was so weak, and I could not even sit straight in my chair. I was always leaning from side to side," she said and added:
"Today, I am sitting down. I was not able to bend and touch my toes and get back up by myself. Now, I can do that without a problem, and I just want to say thank you, Lord. I am able to wiggle my toes, and I could not do that before. For that, I just want to say thank you, Lord."