Quotes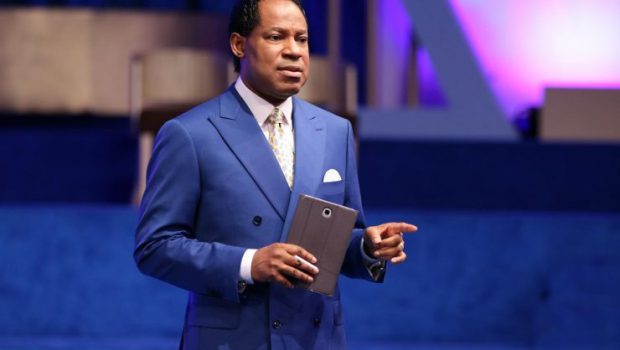 Published on March 17th, 2021 | by Alberto Krinsky
0
Pastor Chris Oyakhilome's best quotes of the Year of Perfection
While the Year of Perfection brought a lot of surprises to the world, Pastor Chris Oyakhilome delivered numerous encouraging messages to his Christ Embassy congregation.
We have gathered some of the most remarkable Pastor Chris Oyakhilome quotes of the Year of Perfection here.
"There are pastors who are impoverished by this situation. This crisis. There is no way that you can know all of them, but some of them were brought into very desperate circumstances. They have no food, no money, nothing! This week, I want us to do something if we can find them, if we can get to know who and where they are."
"God is going to bless the works of your hands. Marvelous blessings in your life. Every effort will be rewarded with tremendous results, far more results than you expected. You are going to be so productive by the blessing of God's Spirit. This is what will happen to you this month, hallelujah.
"Thank Him for it, and as He guides you, whatever He tells you to do it, do it. The experience is an amazing blessing in your life, in the name of Jesus, hallelujah, hallelujah, give Him praise, worship Him, thank Him.
August 2020 – Global Communion Service by Pastor Chris Oyakhilome
"Remember, because it is the Month of Recovery, the opportunities that you missed – you can get them back and win souls. Win souls like never before and the power of whatever it is that you do would be several times what it would have been because you are recovering all by God' s special grace that is granted you in this time and in this hour."
"If the rapture does not happen in three years, it will be six years. If it does not happen in six years, it will not exceed 10 years."
"The greatest part of prayer is not the prayer itself. It is the answer. We have not had a great prayer program except we have had a great answer. It is God's response that truly matters."
"Irrespective of what we have said… It does not matter what we shouted. It does not matter what we sang. It does not matter what we asked for if He did not answer. If He did not respond. It meant nothing. What He told us… He will always hear us. He told us that we have His ear. Every time we pray, we have God's ear."
December 2020 – Global Communion Service by Pastor Chris Oyakhilome
"Giving thanks and thanksgiving are not the same. You have to know that they are not the same. Giving thanks is thanking the Lord, expressing your appreciation… Thanksgiving is a term that you find in the Old Testament, it is revealed to us in the Old Testament."
"It is different from thanking God… Thanksgiving is a term that is applied to a ceremony, and it is a special right in which you have the combination of the following: worship, confessions, sacrifices of praise, and with the thanksgiving offering… It is always accompanied by a thanksgiving offering. So, it is all put together. You read it all the way from the Old Testament."
December 2020 – Pastor Chris Oyakhilome's Christmas Eve Service
"You know, in Heaven, they are not quite excited about the birth of Jesus like we are excited here… December 25th is not a celebration day in Heaven. The celebration day in Heaven is the day when Jesus is born in the heart of a man."
"That is what brings joy to God. That is what brings joy to Heaven, and our celebration is about the birth of the one that makes that joy possible. So, we are glad about the birth of Jesus for without him, there would be no salvation for anyone."
December 2020 – Pastor Chris Oyakhilome's New Year's Eve Service
"2021 is the Year of Preparation. In Heaven, preparation is being made, and I look… And all over the world, angels are out preparing people, helping with the word of God all over the world. I saw them working and working and working. I saw that the things around them did not matter. They were not distracted by the activities around them. They were just busy preparing people."
"Why are they ignoring the things around them? They said that this is more important. 'We are getting them set.' Why? The Lord is coming soon. I looked, and behold, in the world of darkness, preparations were taking place. What are they preparing for? They are preparing for war because they know their time is short."