News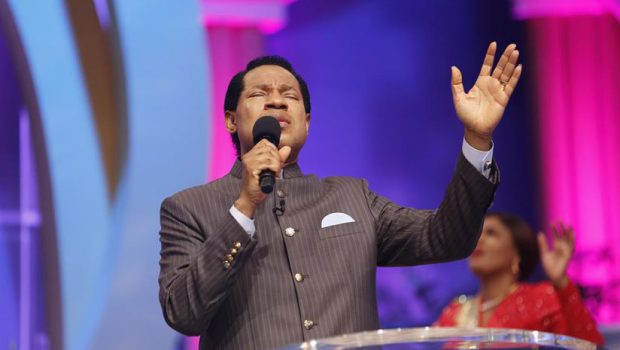 Published on May 2nd, 2021 | by Gabriele Adbbe
0
Pastor Chris Oyakhilome welcomes first grandchild
On Thursday, April 29th, the Christ Embassy president, Pastor Chris Oyakhilome, welcomed his first grandchild, Arielle Rachelle-Marise.
The newborn is the daughter of Pastor Chris Oyakhilome's firstborn child, Carissa Sharon Oyakhilome-Frimpong.
Pastor Chris Oyakhilome announced the expansion of the Oyakhilome family on his KingsChat account.
"So thrilled with boundless joy to welcome my new baby granddaughter, Arielle Rachelle-Marise. We are all full of praise to the Lord for His priceless gift and grace through Sharon & Phil, parents of the newborn. Glory to God," he wrote.
Carissa Sharon Oyakhilome-Frimpong and Phillip Frimpong got married in a lavish ceremony in Nigeria in 2018.
The wedding was ordained by Pastor Chris Oyakhilome's friend Pastor Benny Hinn.
Birth during busy weekend
The news was announced, as Pastor Chris Oyakhilome was about to kick off a busy weekend.
On Saturday, May 1st, he began three days of Global Prayer and Fasting, and today, Sunday, May 2nd, he is also hosting his monthly Global Communion Service, where he will reveal the word of the month.
Almost a month ago, the pastor announced that April would be the Month of Truth.
"This month is the Month of Truth, and God is revealing his truth to you like never before. And you are going to walk in truth. It is so important to walk in truth to understand truth. God's truth protects you. God's truth delivers you. God's truth saves you. You shall know the truth, and the truth shall make you free. Blessed be God," he said and continued:
"Open your heart to truth this month. To His truth. Not circumstantial truth, no. Not truth from men. His truth for His truth shall be thy shield. It is the Month of Truth, and God's truth will prevail. God's truth will triumph, hallelujah. Spread His truth everywhere. Tell His truth to the untold."
100 days of "Your LoveWorld with Pastor Chris"
In April, the Christ Embassy president held the third phase of the third season of his prayer series, "Your LoveWorld with Pastor Chris."
During the first episode of the show, Pastor Chris Oyakhilome and his LoveWorld Nation reached an important milestone.
"This is the 100th episode, so it is really, really amazing what the Lord has done. Thank God. So, you can imagine that for such a very special number it must be a special occasion today. This phase is going to bring us into a level of the spirit for you as an induvial that you never thought was possible," he said in his opening statement.
"So, these five days, from today to Friday, will be a special period that I am convinced you will not forget. It is so beautiful that we are in the 'Month of Truth.' So much to gain. Glory to Jesus," the pastor added.