Events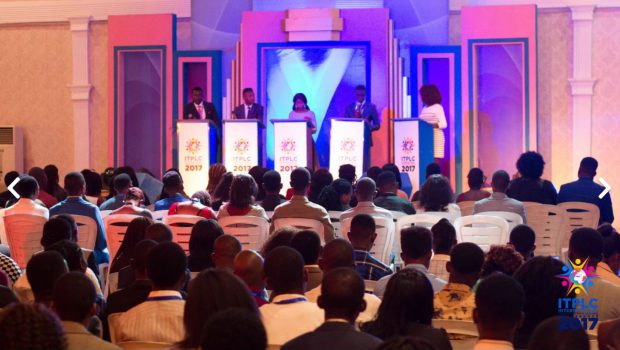 Published on October 25th, 2018 | by Gabriele Adbbe
0
Pastor Chris Oyakhilome Presents the 'International Teen Pastors' and Leaders Conference of 2018
The 'International Teen Pastors' and Leaders Conference' of 2018 is officially happening, and will be led by the man of God, Pastor Chris Oyakhilome.
This year's ITPLC will the first event of this scale and will be held from the 12th- 14th of November 2018, Lagos Nigeria. Thousands of youth pastors from around the globe will gather on a spiritual journey to "discover and fulfill their purpose", with the one and only Pastor Chris Oyakhilome. The event will be led by the man of God and like the annual IPPC , all of Christ Embassy's most esteemed dignitaries will be assisting in the rekindling of these young precious spirits. One young man named Br Emmanuel Adom, from Christ Embassy, Burma Camp Youth Church in Ghana expressed his upcoming expectations.
"I want to be re-informed, kindled, enabled and gingered for the next ministry year, such that by its end, my church growth and attendance will have doubled by 100-fold. I want to see all my leaders grow and gain more insight in the world and also have more laborers for the work. My second expectation is to receive and understand the world of God like never before and with great revelation, which will in turn increase my giving and partnership such that by next ITPLC. I would be among the top Global partners. Finally, I want to see my newly started business transform by the end of the program. I am expected to open new branches by the end of the program."
Pastor Chris has dedicated years to the spiritual upliftment of young people and has led many camps and gatherings for the youth. Last year he led the International Easter Youth Camp, a camp created for young people between the ages of 13 and 21. The camp focuses on getting young people to discover the Lord and get re-awakened. It is an "exciting and life transforming experience that will catapult you into new realms of glory in fulfilling God 's dream for your life."
 Pastor Chris has transformed thousands of young people's lives.
Thousands of young people have had their lives changed from these programs. One young woman, Alexandra Shamrova, 21, from Russia spoke about her experience.
"Before I got born again my life was different I was the type of person who didn't really care about anything, and I was that party girl that on who every weekend went to clubs, I drank alcohol, I would even smoke…after 2 years I realized I lost any purpose of this life. I was just asking myself why am I living, why was I born?"When Alexa met Pastor Chris, her life changed "He asked me if I wanted to make Jesus the Lord of my life…I decided to choose god and he prayed for me, and when we finished praying, this the first time that I heard something I knew it was not a person but I heard something in my head, like, I love you and I think it was the first time that the holy spirit communicated with me"
This youth geared conference is guaranteed to make transformations. For more updates, visit our website. You can also follow the event on Kingschat