News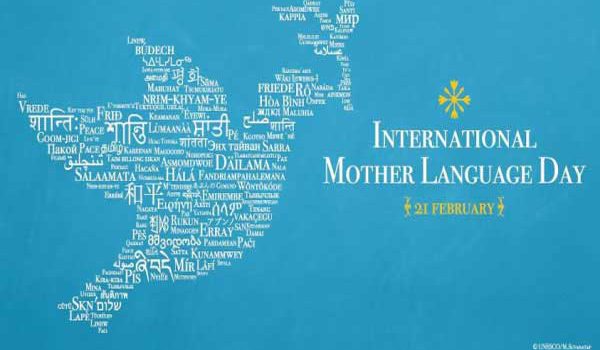 Published on February 20th, 2020 | by Walter Smith
0
Pastor Chris Oyakhilome Delivers The Good News In Your Mother Tongue
It is believed that the 2020 International Mother Language Day edition will contribute to promoting peaceful dialogue and social inclusion. The 2020 theme is "Languages without borders". This day is celebrated by UNESCO on February 21st, 2020. It is celebrated every day by Pastor Chris Oyakhilome as the 'Rhapsody of Realities' is published every day in over 2000 languages.
"Recognition of and respect for linguistic and cultural diversity contribute to strengthening the unity and cohesion of societies. These are foundations for more lasting peace both within and between societies and led to UNESCO's decision to celebrate International Mother Language Day."
Members of  Christ Embassy Church all over the globe are united as they read the daily portion of inspiration in their mother tongue. Making 'Rhapsody of Realities' available in all languages is a vision of the Man of God Pastor Chris Oyakhilome.
With Rhapsody of Realities, you can fulfill your personal Christian ministry easily by reaching someone with the Messenger Angel, Rhapsody of Realities. As Christ Embassy Church celebrates Rhapsody of Realities in its 20th year in print, you are invited to fulfill your ministry by participating in the 1 Million Rhapsody Outreaches.
These individual outreaches are mass Evangelism that will penetrate further than one person delivering the Good News to millions. Each individual distribution will be delivered on a personal level and in the mutual mother tongue making this outreach more effective and special.
These life-changing outreaches will transform lives everywhere. Participate and get involved in personal evangelism. After the recent Rhapathon, we have learned so much about its vision and success in delivering the messages of hope and love from the Bible as explained by the Man of God, Pastor Chris Oyakhilome. Praise be to God for "Rhapsody of Realities."
Rhapathon messages
Highly Esteemed Rev. Tom Amenkhienan said, "When you get identified with Rhapsody of Realities your progress is unstoppable…let your seed through the Rhapsody of Realities speak to someone in China…"
We have a mandate to reach people and preach God's word. "Irrespective of your opinions, the Word of God is forever true! So, if the Word says it, you're going to have to do it, even if it doesn't align with your culture. We're God's messengers; we preach for God, not for ourselves." Rhapsody does that as it breaks the language barrier.
God's Grace in you
Esteemed Pastor Biodun Lawal said," the grace of God in your life is to reconcile men back to Him…and to do it en masse!" we recall  second Corinthians 9:8-9," And God is able to make all grace abound toward you; that ye, always having all sufficiency in all things, may abound to every good work: (As it is written, He hath dispersed abroad; he hath given to the poor: his righteousness remaineth forever)
Pastor Chris has taught us in A Rhapsody that, "the more you fill your heart with God's Word and have the Holy Spirit work in your life, the greater the workings of grace in your life."
A relevant expounding of the Bible
When Esteemed Pastor Mary Owase said, "Rhapsody creates opportunities for us to be relevant and make an impact in our world," we know that Rhapsody is a message from God delivered in communicable portions. Its author Pastor Chris Oyakhilome said," Rhapsody of Realities is a book in which we're communicating God's word in short articles- simple but very powerful articles." This was further explained by Pastor Emeka Eze during the Rhapathon," Rhapsody of Realities is the kingdom curriculum that's bringing the church to the unity of faith!"  So much is gained by such a soul-stirring pamphlet.
Rhapsody of Realities establishes communication
In the experience of Pastor Chike Ume taking Rhapsody of Realities to  campuses  makes officials listen." This daily devotional has been described as a "capsule. A daily capsule that converts the soul." It does not just convert a soul it makes it stronger." The more you hear the Word of God, the more you are refreshed and renewed…the older you get the stronger you get." Pastor Chris Oyakhilome.
"We are the offspring of the Word! All that God wants us to do is voice the Word."
Pastor Joy Amenkhienan is right when she urged us to" start talking, Everybody will get Rhapsody in this city  say it everywhere!" We have to focus our minds and use the Rhapsody of Realities to communicate God's message. In a recent Rhapsody we learned 'When we stretch our hands towards nations, cities, people or even situations and circumstances, there's a profuse effusion of divine power, emitting from us like missiles. "
Rhapathon taught us there is so much power emanating from each meeting. Remember to testify how the Lord has done things in your life. When you realize you are not working alone you can remain passionate in preaching the Gospel because the Lord Himself is working with, in, and through you.
Be the reason for heaven's celebration as souls are brought into the Kingdom with Rhapsody of Realities. Carry out your personal evangelism by joining the 1 Million Rhapsody Outreaches as Rhapsody of Realities celebrates two decades of lifelong impact around the world. The world's number one daily devotional will spread righteousness throughout the world as it is available in over 2000 languages uniting Christians in the Gospel.