Events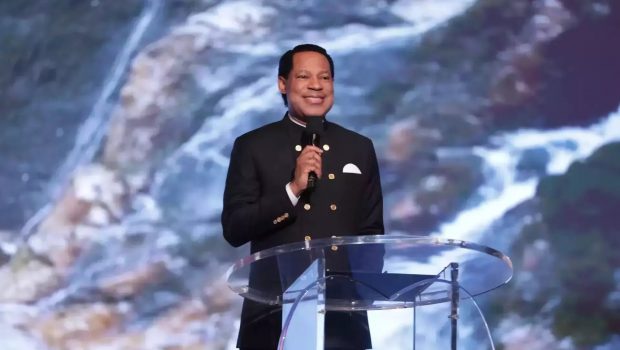 Published on June 21st, 2021 | by Alberto Krinsky
0
Pastor Chris Oyakhilome and Christ Embassy celebrate the International Cell Leaders' Conference 2021
Christ Embassy members were gathered at the LoveWorld Crusade Grounds along the Lagos-Ibadan Expressway in Nigeria this weekend to celebrate the winners of Pastor Chris Oyakhilome's International Cell Leaders' Conference 2021 (ICLC).
The annual event was live streamed to members around the world who could not make it to Nigeria.
The International Cell Leaders' Conference ran from Thursday, June 17th to Sunday, June 20th and featured a welcome address by Pastor Deola Phillips, a talk show, super sessions with other senior pastors of the ministry, the LoveWorld Presidential Awards and Pastor Chris Oyakhilome's presidential speech.
In the speech, Pastor Chris Oyakhilome expounded seven vital points; ever-increasing faith, ever-increasing grace, ever-increasing knowledge, ever-increasing love, ever-increasing vision, ever-increasing ministry and ever-increasing glory, highlighting the transformational effect of the diligent study of God's word in the life of the Christian.
Another highlight of the four-day event was the LoveWorld Presidential Awards, where Christ Embassy churches were celebrated for their work throughout the past year.
Pastor Chris Oyakhilome initiated the award show to spark inspiration among leaders of the faith to go above and beyond in their work for God.
Below, you will see the winners of the International Cell Leaders' Conference 2021:
Teens/Youth Church of the Year = Christ Embassy Airport City, Youth Church, Accra Zone
Church Group of the Year = Christ Embassy Mainland Group 1, Lagos Zone 5
Individual Church of the Year = Christ Embassy Accra Church
Zonal Church of the Year = Christ Embassy, Lagos Zone 5
Pastor Chris's Global Day of Prayer coming up
The International Cell Leaders' Conference took place in the Month of Prayer, which has a new Global Day of Prayer around the corner.
Pastor Chris Oyakhilome has announced that another one will take place from Friday, June 25th at 6 PM GMT+1 and go on for 24 hours. It will be live streamed on all LoveWorld networks.
When Pastor Chris Oyakhilome held his most recent Global Day of Prayer, he rekindled the beginning of the prayer sessions.
"A year ago, precisely on the 27th of the month of March, 2020, Pastor Benny Hinn and I led a global prayer meeting because we realized that what was happening in the world, and nations had been seized, gripped with fear and did not know where to turn," he said and continued:
"They had no idea what was going on. Families were afraid, men and women were afraid, children were afraid, governments were afraid, and some government leaders called it an unknown enemy. They said, 'how can we fight this unknown enemy?' Well, at the time when we called for that prayer program, ministers around the world joined us by the millions," Pastor Chris Oyakhilome explained.
"God's people all over the world joined us from so many churches and ministries around the world, including groups that often did not speak to each other, but there was a unity of spirit that we all experienced. 27th of March 2020. And because we prayed, the spirit of God gave us guidance," he underlined.
Pastor Chris: "God intended to answer our prayers"
Last year, Pastor Chris Oyakhilome hosted four Global Days of Prayer that all proved to be incredibly popular and gathered lots of online viewers from all over the globe.
The first session was streamed by three billion people and also featured Pastor Benny Hinn.
The two ministers prayed against the coronavirus, which they continued to do throughout the year.
On June 26th, 2020, Pastor Chris Oyakhilome held another Global Day of Prayer, where his congregation utilized what they had learned during the months of praying in the spring.
"Today will be even more significant. We will begin, pray now into tomorrow, Saturday. We call it a day of prayer. The first one was to initiate what we wanted to do, and now it is a whole day – 24 hours," Pastor Chris Oyakhilome said at the opening of the prayer day.
During the event, Pastor Chris Oyakhilome, Pastor Benny Hinn and other Christ Embassy ministers preached for 24 hours.
Pastor Chris Oyakhilome also emphasized the importance of praying.
"The reason why He invited us to pray is because He intended to answer. Jesus taught us how to pray. From the scriptures, we learn about prayer. Prayer by the prophets, prayer by the apostles of Jesus. Prayer is not a sign of weakness. Prayer is our faith talking to God," he said.
Another Global Day of Prayer followed on September 25th and once again attracted billions of viewers online. The last one of 2020 was held in December.