News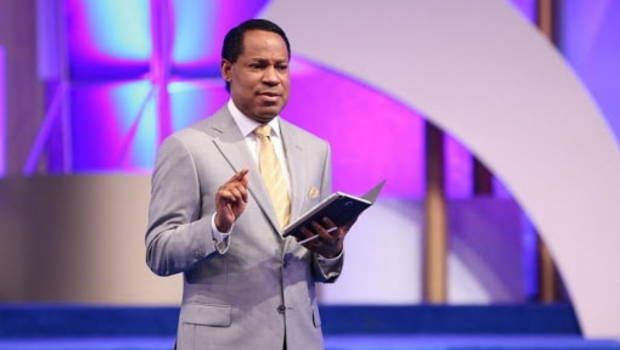 Published on January 22nd, 2023 | by Alberto Krinsky
0
Pastor Chris on marriage: "It should be based on the word of God"
LoveWorld members from all over the world come to Pastor Chris Oyakhilome for advice on all aspects of life, including marriage.
Jane from the United Kingdom once asked Pastor Chris Oyakhilome a question about that exactly.
"Is it right for a born-again Christian to have a traditional marriage?" she asked.
Pastor Chris Oyakhilome started his answer by referring to the Bible:
"Well, they asked Jesus one time, 'is it right to pay taxes, tribute to Caesar?' And Jesus answered, 'give that which is Caesar's to Caesar and that which is God's to God."
"A traditional marriage is often called for by family members, and they want to carry up that ceremony according to their traditional rights. Now, if the family that you are marrying from, especially for the woman, it is often from the family of the woman… If the family you are marrying from requires it, you really have no options because those are their demands if you are taking their daughter in marriage," the pastor stated.
Marriage in accordance with the word and the Spirit
Pastor Chris Oyakhilome underlined that if marriage takes place between people of Christian families, then they have to follow the word of God.
"But where both families are Christians, they have got to realize that they have a new tradition, and it is the Christian tradition. It means that everything that is based on the word of God cannot be based on the tradition of the ethnicity, nationality – it has got the be the tradition of the word of God. How do we do whatever we are going to do in Christ Jesus?" the pastor asked.
"So, if both families are Christian families, they should realize that whatever tradition they are thinking about is Christian tradition, and that means church. That is what it means," the Christ Embassy founder reiterated.
"The families are going to get together outside the church building, it is still church because everything they are going to do there is according to the word of God, according to the Spirit. This is like when Christians have a party. The party must be in accordance with the word, in accordance with the Spirit. Always, it should be something that glorifies God, glorifies the name of Jesus," Pastor Chris Oyakhilome said.
Pastor Chris' version of a successful marriage
The Christ Embassy founder has previously said that a successful marriage is in the hands of those involved and God.
"So, we have to first know what a successful marriage is. Is a successful marriage a marriage that lasts happily ever after? Is a successful marriage a marriage that fulfills all what everybody else thinks is needed for it? Or would a successful marriage be a marriage that is in fulfillment of God's predetermined goals? … That is why you do not have that kind of information in the Bible – rather, it gives you all of the information that you require to be a successful person. Then, you will fulfill God's calling in your life."