News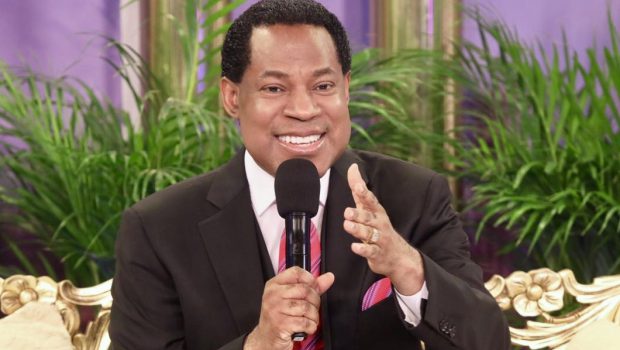 Published on January 25th, 2022 | by Alberto Krinsky
0
Pastor Chris' LoveWorld Inc. opens bank in Nigeria
Pastor Chris Oyakhilome is expanding the LoveWorld Inc. universe with a bank in Nigeria.
The bank is called Parallex Bank and is headquartered in Lagos, Nigeria.
Pastor Chris Oyakhilome aims to redefine customer experience through digital innovation with Parallex Bank.
"This we will achieve by leveraging the best talents and technology to deliver unparalleled value to our stakeholders. With a strong ecosystem anchored around the customer, we offer a superior product portfolio that is customer-focused and innovative, yet simple," Parallex Bank writes on its website and continues:
"Parallex Bank is enriched with a workforce of seasoned, dynamic and visionary professionals with the right mix of skills, expertise, and experience. And this is complemented by a forward-looking Board of Directors."
Deola Phillips as Chairman of LoveWorld Inc.'s bank
Parallex Bank offers personal, business and agency banking to its customers.
Some of the benefits that private customers can enjoy include a free debit card, free interbank transfers a day through the bank's app and no maintenance fees.
Pastor Deola Phillips, who is the CEO of the LoveWorld Nation, serves as the Chairman of Parallex Bank.
"We see our coming to the market as an opportunity to empower the banking public and to drive convenient and efficient commerce through our digital platforms. This will undoubtedly position us further to meet the needs of modern banking customers," she explains.
"Parallex Bank will disrupt the market and delight customers with very attractive offers. Most transactions on the Parallex mobile app are free but beyond that, customers will have the freedom to do much more with the app. Our platform will eliminate inconveniences and hardship often faced by customers while paying for goods and services," Pastor Deola Phillips adds.
Happy customers are essential to Pastor Chris' bank
Parallex Bank's Managing Director is Olufemi Bakre, who underlines the importance of happy customers.
"Our value propositions to our customers are instant account opening, convenience, reliability, prompt resolution to complaints and partnerships. This is how we plan to disrupt the market and delight our customers," he states.
According to him, Parallex Bank's app is made to meet those needs exactly.
"To deliver on these propositions, we developed the mobile app with features and benefits that are quite rare in this market. On the Parallex mobile app, you can create your unique account number. You can increase your transfer limit. You can transfer money to any bank in Nigeria five times per day for free. You can request a free debit card, which can be delivered to you for free. You can also send inquiries on the app, and these will be attended to swiftly," Olufemi Bakre adds and continues:
"There is more: You will enjoy up to 5% interest rate on your current account provided you maintain a minimum average balance of N100,000. Every personal banking customer that maintains an account with us will also enjoy zero maintenance fee. In this new era, Parallex Bank is indeed the enabler of limitless banking. This is our brand promise to customers."