Events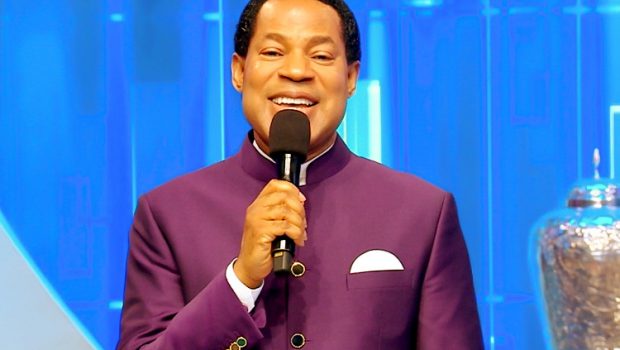 Published on January 11th, 2021 | by Alberto Krinsky
0
Pastor Chris launches 8 Days of Meditation
Pastor Chris Oyakhilome has started the Year of Preparation off on a high note, as he has initiated eight days of meditation on the message of the year 2021.
Followers are invited to sing into or sign up for the Pastor Chris Digital Library in order to receive the daily study messages.
Having started on Sunday, January 10th, the meditation session will continue to Monday, January 18th.
The Christ Embassy congregation has already started to upload their study avatars to social media platforms like KingsChat along with the hashtag #8daysofmeditation2021
It is not at all the first time that Pastor Chris launches an online meditation session on God's word.
A continuation of WordFest
From May to June 2020, Pastor Chris hosted the WordFest program.
WordFest was a special festival of meditation on God's word, and the concept was that existing and new subscribers to the Pastor Chris Digital Library could get free access to divine messages from Pastor Chris Oyakhilome through the WordFest program.
Subscribers were able to watch, listen to and meditate on a specifically selected message every day, as each day had a new theme.
Along with the daily message came a study guide, which simplified the meaning of the divine words.
According to the LoveWorld Nation, WordFest's purpose was to build up and strengthen the faith of God's people during this time of adversity that the world is facing.
A second season of the WordFest festival took place in October and concluded with a 24-hour WordFest Extravaganza, like the one in the spring also did.
One of the first events of the year
The eight days of meditation is one of the first LoveWorld events to take place in 2021.
On December 31st, 2020, Pastor Chris Oyakhilome revealed the theme of the new year.
"2021 is the Year of Preparation. In Heaven, preparation is being made, and I look… And all over the world, angels are out preparing people, helping with the word of God all over the world. I saw them working and working and working. I saw that the things around them did not matter. They were not distracted by the activities around them. They were just busy preparing people," he said and continued:
"Why are they ignoring the things around them? They said that this is more important. 'We are getting them set.' Why? The Lord is coming soon. I looked, and behold, in the world of darkness, preparations were taking place. What are they preparing for? They are preparing for war because they know their time is short," the Christ Embassy president explained.
On the same night, Chris Oyakhilome named Gwei Michael Wawa the Star Award Winner of the Future African Leaders Awards (FALA).
The annual show hails young, future African leaders, and Gwei Michael Wawa was rewarded $25,000 for his hard work.
At the beginning of January, Pastor Chris Oyakhilome named it the Month of Celebration.