Events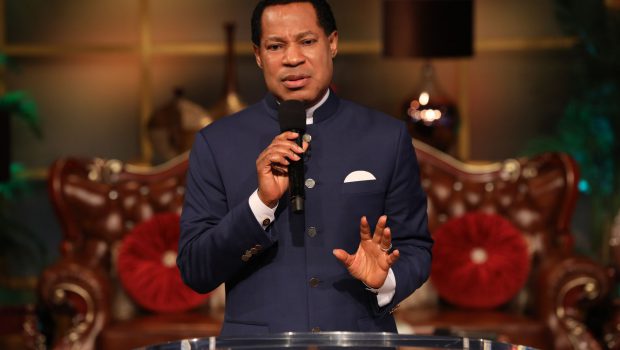 Published on October 12th, 2021 | by Alberto Krinsky
0
Pastor Chris kicks off "Your LoveWorld" season 4
The first phase of "Your LoveWorld with Pastor Chris" season 4 is already well underway, as the Christ Embassy president kicked off the five-day event on Monday, October 11th.
"Father, in the name of the Lord Jesus, we honor you. We worship you. There is none like you. Thank you for your love, thank you for your grace, thank you for your kindness, thank you for the ministry of the Holy Spirit in our lives. Thank you for the Bible. This precious gift you have given to us to teach us, to train us, to inspire us, to inform us, to guide us, to instruct us, to bless us. Thank you for your grace. Thank you," Pastor Chris Oyakhilome said as he entered the stage in Lagos, Nigeria.
"All the Earth is yours. You made everything. You are worthy of our praise and adoration. Worthy of our worship," he added and continued:
"When we started this journey in 2020, we did not… What has happened since then? I am talking about all the amazing things that the Lord has done with us around the world. The answers to prayer. The knowledge of His word is spreading across the world."
150 episodes of "Your LoveWorld with Pastor Chris"
This phase of "Your LoveWorld with Pastor Chris" is broadcasted on all LoveWorld networks every day until and including Friday, October 15th at 7 PM GMT+1.
The show has been running for 18 months, and 150 episodes have been produced so far.
In August, Pastor Chris Oyakhilome combined the "Your LoveWorld with Pastor Chris" concept with a Praise-A-Thon with his long-time friend Pastor Benny Hinn.
"We are here. We are not here for any other reason except one: Because we adore and love Jesus. That is it. That is the only reason we are here because He is all in all to us," Pastor Benny Hinn said on the opening day and added:
"This is Praise-A-Thon. It is praise, not tell, Praise-A-Thon. We want to praise the Lord, and God will do the rest. So, I want you to focus on Jesus, just place your eyes on Jesus. That is all we have to do."
Dr. Mike Smalley thanks Pastor Chris
Dr. Mike Smalley was also among the speakers of the event.
"What a day it is to serve Jesus Christ, to represent Him on the Earth, and it is a bad day for the devil. It is going to be a bad week for the devil because of what is happening in the family of God through LoveWorld. I am so thrilled to be here today, I am so excited. Thank you, Bishop Payne, thank you, Pastor Ose, what a privilege to always be here physically with the two of you," Dr. Mike Smalley said on the first day of the Praise-A-Thon.
"And to our great man of God, Pastor Chris, in Nigeria. Thank you so much for the honor of being here today and being part of the LoveWorld Ministry, team, family. It is a joy, it is a privilege. Thank you so much for all that you do around the world. You inspire us to share the gospel of the Lord, Jesus Christ. We do not take it lightly. We are honored. We are with you," he continued.
Evangelist John Avanzini, Bishop Clarence McClendon, Pastor Richard Roberts and Bishop James Payne also made appearances during the five-day Praise-A-Thon.
Watch the first episode of "Your LoveWorld with Pastor Chris" season 4 phase 1 in the video below.