Events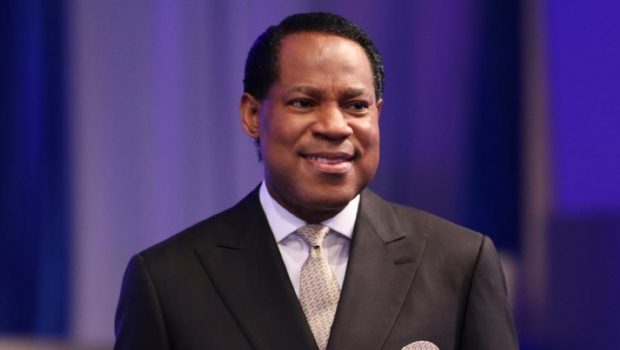 Published on March 9th, 2021 | by Alberto Krinsky
0
Pastor Chris introduces WordFest 3
Another round of studying the word of God is coming up for Christ Embassy members, as Pastor Chris Oyakhilome has announced a WordFest 3.
Not much is known yet, except that it will take place in April.
Pastor Chris Oyakhilome has already hosted two WordFests in the past. The first one ran from May to June 2020, while the second one took place in October 2020.
WordFest is a special festival of meditation on God's word, and the concept is that existing and new subscribers to the Pastor Chris Digital Library can get free access to divine messages from Pastor Chris Oyakhilome through the WordFest program.
Subscribers will be able to watch, listen to and meditate on a specifically selected message every day, as each day has a new theme.
Along with the daily message comes a study guide, which simplifies the meaning of the divine words.
According to the LoveWorld Nation, WordFest's purpose is to build up and strengthen the faith of God's people during this time of adversity that the world is facing.
The first two rounds of WordFest culminated with 24-hour live broadcasts called WordFest Extravaganza with Pastor Chris and some special guests. Testimonies, exhortations and divine messages were also part of the shows.
Pastor Chris' Month of Change
The announcement of WordFest 3 comes, as the LoveWorld Nation has just entered the Month of Change. Pastor Chris Oyakhilome announced that on Sunday, March 7th.
"You want change. This is the month to make it happen. What change do you want? Is it your health? Finances? In whatever situation, this is the month in which there is absolute grace to affect the change. There is grace, more than enough. It is the Month of Change," Pastor Chris Oyakhilome said during March's Global Communion Service.
He then asked his congregation to start praying for something specific:
"There is something I want you to pray about. Maybe when we have some opportunity during the LoveWorld programs, we will discuss further. But you start praying about this now. In several countries, there are sinners that have been sent into several countries to function as bandits, terrorists, etc. They are sent into several countries, and they are paid to destabilize because it is part of the global plan," he stated.
The Christ Embassy president then went on to explain how to thwart that plan.
"But here is where you can do something. Start praying for the spirit of salvation to come upon those camps where all those young people are. Pray, let the spirit of salvation come into their mist. I believe there is going to be harvest from among them because this plan is going to be foiled," Pastor Chris Oyakhilome explained.