Events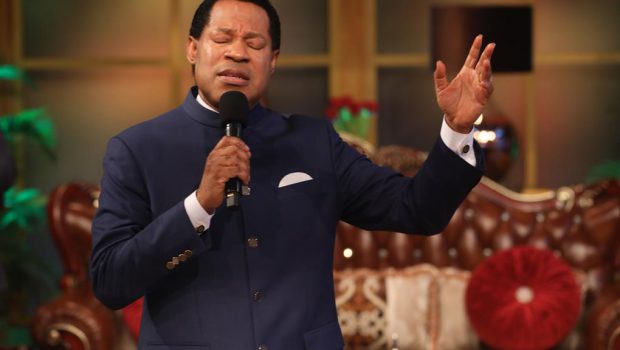 Published on April 22nd, 2021 | by Alberto Krinsky
0
Pastor Chris' Healing Streams to return in July
After a successful Healing Streams program in March, Pastor Chris Oyakhilome is launching a new three-day Healing Streams session in July.
To be exact, the event will take place from Friday, July 9th to Sunday, July 11th.
Pastor Chris Oyakhilome did not reveal any more details about the highly anticipated program yet, but it is expected to be just as impactful as the one that ran from Friday, March 12th to Sunday, March 14th.
During the three days of Healing Streams in March, the shows received no less than 4.1 billion unique logins and were live-streamed in 1,047 languages, making it the largest event ever in the LoveWorld Ministry.
March's program was part of the Healing Streams Live Healing Services series, which has been running for years. Since its inception, it has served as a place for healing, hope and miracles, and several believers told their testimonies of healing during the recent Healing Streams program.
"When the man of God, Pastor Chris Oyakhilome, ministered to me, I could not tell what happened exactly, but I knew something miraculous had taken place in my body. I waited for many years for this day. I was expectant, and I was ready for my healing because I knew it was my set time," a believer, who was healed from lumbar conditions and sciatica, said.
Healing around the world
Another Christ Embassy member from Nigeria was healed from eye troubles.
"I have had a problem in my eyes for about 20 years now. I could not stare under any colored light. Rays of light felt in my eyes like a sharp arrow. The doctor had said my retina is rough, the part of the eye that receives light rays is rough. While participating during the service yesterday, I decided to pull off my glasses and stare at the light in the auditorium. And to my surprise, I felt calm and cool in my eyes. Hallelujah! I am completely healed," he said.
A caller from Namibia also told his inspiring story of how he had suffered from a severe lung condition for 20 years and was healed by Pastor Chris Oyakhilome. He is now breathing and walking without aid.
Pastor Chris: "Put your hands where you need a miracle"
The Christ Embassy president has also performed miracles in Sierra Leone, where a believer was healed from genital infection and pains in the breast.
In Northern Cyprus, a woman was healed from severe leg pain while watching the Healing Streams program, and in South Africa, a believer was cured of heart palpitation, body stiffness, chest pain, cough and migraines.
While Healing Streams was hosted by the Director of the Healing School, Pastor Deola Phillips, Pastor Chris Oyakhilome also got on stage several times.
"You know that the spirit of God is with us. Blessing, strengthening, healing. Wherever you are right now when you pray, put your hand over that area where the sickness has been. Just put your hand over it. Put your hands in the place where you need a miracle," Pastor Chris Oyakhilome said during the first Healing Streams session.