Events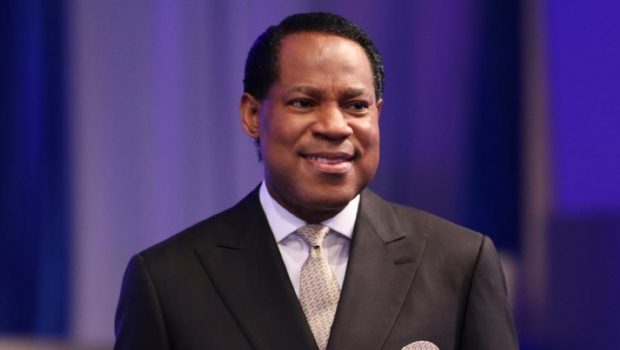 Published on January 17th, 2022 | by Alberto Krinsky
0
Pastor Chris explains difference between honoring and praising at Praise Night
Pastor Chris Oyakhilome held his first Praise Night of 2022, the Year of the Gathering Clouds, on Sunday, January 16th.
The show, which took place in Nigeria, was live streamed to viewers all over the world on the LoveWorld tv channels and digital platforms.
At the Praise Night, Pastor Chris Oyakhilome explicitly explained the difference between honoring and praising God and men.
"When we honor God, we say that we glorify God. When we celebrate men, we do not say that we celebrate them. The terms are different. So, we can dance in celebration of men. We can clap, applaud in celebration of men. So, in a sense, what you are doing is that you are praising them for what they have done or represented. So, you are praising them in a sense. But when you praise God, you do not, say the same things. You offer thanksgiving," he said and continued:
"You do not dance to God the way that you dance to men. It is not the same. You can dance to men in celebrating them. You can applaud them. You do not applaud God."
Wrapping up "Your LoveWorld with Pastor Chris"
The Praise Night wrapped up a busy week for Pastor Chris Oyakhilome, who hosted the first phase of the fifth season of "Your LoveWorld with Pastor Chris" a few days earlier.
The show was aired over three days, and the pastor, for instance, told viewers to decide whether they belong to Jesus or to this world.
"The forces that are at play in this present hour are not having a game show. You have to make a decision whoever you are, wherever you are. You have to make a decision about where you really belong. Do you belong to Jesus, or do you belong to this world?" Pastor Chris Oyakhilome asked and added:
"And by the way, when I say 'world,' I want you to know that I am talking about this world and its system. In referring to the world as the Earth, it belongs to Jesus, including every human being in it. Even though many of them are rebels, He owns them. Because according to the scriptures, He bought the whole field."
"Jesus paid for everybody"
The pastor then went on to say that Jesus paid for the salvation of all men.
"He paid for everybody. He is the savior of the world, and He gave His life for every man. All that ever lived before Him – from Adam – and all who were to come after His death, burial and resurrection. He paid for the salvation of all," he explained.
On the last day of "Your LoveWorld with Pastor Chris," he emphasized how important the Holy Spirit is.
"I love the words of Jesus. Thank God for the Holy Ghost. Without the Holy Spirit, there is so much that we would never know. We would be at the mercy of those who claim to know something when in fact they do not. But Jesus told us that the Holy Spirit, our teacher, will be inside us," he said.
Watch the Praise Night in the video below.