Events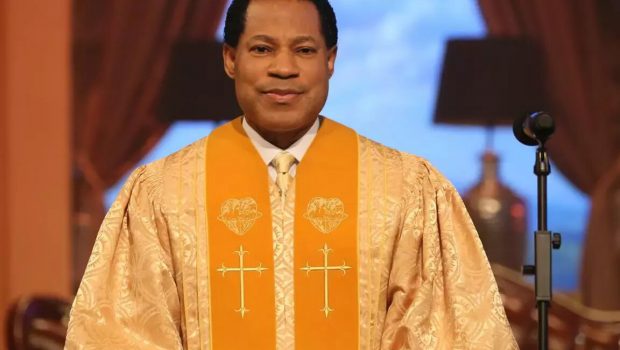 Published on April 4th, 2021 | by Alberto Krinsky
0
Pastor Chris' Easter Service to coincide with Global Communion Service
As Pastor Chris Oyakhilome gets on live tv for his Global Communion Service today, Sunday, April 4th at 4 PM GMT+1, he is also inviting the Christ Embassy congregation to join him for his Easter Special Service.
According to the tv station LoveWorld SAT, viewers have something extraordinary to look forward to.
"LoveWorld SAT presents to you a LoveWorld SAT Easter Special with the LoveWorld Singers (Inimitable Voices SA) as they worship, praise God in dance performances, the spoken Word, drama and so much more to celebrate the death, burial, and resurrection of our Lord and Savior Jesus Christ. Stay tuned to LoveWorld SAT and do have a Happy Easter. Remember to win souls for God's kingdom this Easter," the tv channel writes on KingsChat.
The Global Communion Service and the Easter Special Service will be broadcast live on all LoveWorld networks.
During Easter, Christians around the world celebrate Jesus' resurrection three days after he was crucified by the Romans on Golgotha.
Welcoming a new month
While it is expected that about half of the program will be about Easter, the other half will center on the new month of April.
Each month, Pastor Chris Oyakhilome presents a word of the month, and April's word will be revealed today.
That also means that the LoveWorld nation will have to say goodbye to March, the Month of Change.
When he presented the word of March, he did it with these words:
"You want change. This is the month to make it happen. What change do you want? Is it your health? Finances? In whatever situation, this is the month in which there is absolute grace to affect the change. There is grace, more than enough. It is the Month of Change," Pastor Chris Oyakhilome said and continued:
"There is something I want you to pray about. Maybe when we have some opportunity during the LoveWorld programs, we will discuss further. But you start praying about this now. In several countries, there are sinners that have been sent into several countries to function as bandits, terrorists, etc. They are sent into several countries, and they are paid to destabilize because it is part of the global plan."
The Christ Embassy president then went on to explain how to thwart that plan.
"But here is where you can do something. Start praying for the spirit of salvation to come upon those camps where all those young people are. Pray, let the spirit of salvation come into their mist. I believe there is going to be harvest from among them because this plan is going to be foiled," Pastor Chris Oyakhilome explained.
One of the highlights of the Month of Change was his Global Day of Prayer from Friday, March 26th to Saturday, Mach 27th.