Events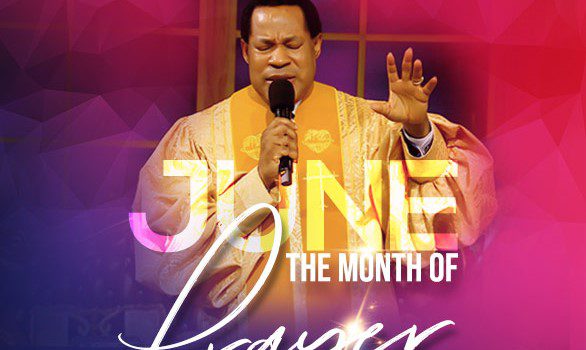 Published on June 8th, 2020 | by Gabriele Adbbe
0
Pastor Chris declares June the Month of Prayer
Sunday, June 7th was a long-awaited day in the LoveWorld community, as it marked the day of Pastor Chris Oyakhilome's Global Communion Service of June.
During the monthly sermons, Pastor Chris reveals the theme of the month, which this time resulted in June being the Month of Prayer.
"It is the month of prayer, but we are already in a year of prayer, really. We are praying every 15th minute segment of every hour of every day. We started in January and we are going to do that until the end of the year. And I have said several times, thank God that we started it. What might have happened without prayer?" Chris Oyakhilome asked during the Global Communion Service.
The Christ Embassy leader then went on to talk about extra praying in June.
"Since we usually do some extra praying for the month of June, we are going to be doing extra praying for this month of June. So, what we are going to do, along with the 15-minute segments that we already have distributed, we will have an hour of prayer. For a lot of you, twice in the month, that means just two hours in all of the remaining days of the month of June. That is very small," added.
New Global Day of Prayer
The extra praying in June is also manifesting itself through a Global Day of Prayer on Friday, June 26th.
Pastor Chris Oyakhilome emphasized that the upcoming prayer day will be different than the previous ones because he and the LoveWorld members will be utilizing what they have learned during the last few weeks.
The Pastor has been in almost constant prayer since March 27th, where he and Pastor Benny Hinn hosted a Global Prayer day against the Coronavirus.
It was followed by a week of praying and fasting that has been extended time and time again. The seventh phase ended just yesterday
Openings around the world
The Christ Embassy members have found great joy and hope in following Pastor Chris Oyakhilome's services during the COVID-19 crisis.
In May, the Pastor declared it the Month of Opening, and openings did indeed occur all around the world.
Schools in the UK have reopened, churches in the US are ready for business again, and in the Nordic countries, life is more or less back to normal.
May has truly been a month of miracles, where Chris Oyakhilome also opened his heart to people in need.
The Christ Embassy leader has been donating food and aid packages to poor families across Africa. Additionally, he is currently helping pastors in need.
If you did not watch the Global Communion Service yet, here is your chance.