Events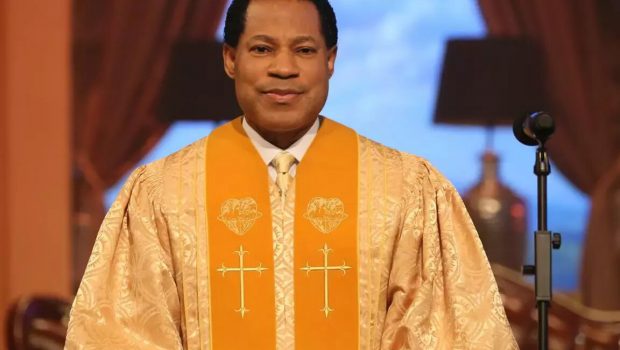 Published on August 2nd, 2021 | by Alberto Krinsky
0
Pastor Chris declares August to be the Month of Praise
"This month of August is the Month of Praise," Pastor Chris Oyakhilome revealed during his Global Communion Service on Sunday, August 1st.
Every first Sunday of the month, the Christ Embassy president announces a new word of the month, and the Month of Praise was introduced with the following words:
"Here is what the Lord wants us to do; I really would want you to know God's plan in this hour. Here is what he wants us to do," Pastor Chris Oyakhilome reiterated.
"This month, what the Lord is telling us is that the tabernacle was a place. Did you know that the tabernacle was not designed for preaching? I am not sure you ever thought about it. The tabernacle was never a place for preaching. The temple was not a place of preaching. It was not a place for giving information. That may surprise you," the pastor said.
"The temple was primarily a place for offering sacrifices. That is what He asked them to build the tabernacle for. The original reason was to make it a place where God was to receive their sacrifices. In the New Testament, He calls us to offer spiritual sacrifices, the fruit of our lips, giving thanks to His name. To offer sacrifices of praise. How many of our churches have been a place of such sacrifices? You would be surprised," Pastor Chris Oyakhilome added.
Billions joined Pastor Chris' Healing Streams
Before the Month of Praise, Pastor Chris Oyakhilome led his Christ Embassy congregation through July, the Month of Joy.
"This month of July is the Month of Joy. We are going to joy in God through our Lord Jesus Christ. We are going to celebrate like we have never done before. Very important. Every day of this month, we will celebrate and here is the instruction, you are going to organize Love Feasts throughout this month," Pastor Chris Oyakhilome said at July's Global Communion Service.
"If you can have a Love Feast service every day throughout the month, do it. If it is twice a week that you can do it, do it. Do the best that you can do. Here is what you will do: We will sing songs of praise and thanks to God during those meetings. Prayers, exhortations, testimonies, food and drink. Each of those meetings, you will share food and drink," he stated.
Pastor Chris Oyakhilome added that all the leftover food and drinks should be donated to people in dire need.
In July, the Month of Joy, Pastor Chris Oyakhilome hosted a very successful Healing Streams Live Healing services, which was watched by billions around the globe.
At the end of the month, his prayer series, "Your LoveWorld with Pastor Chris," returned to the screens.