News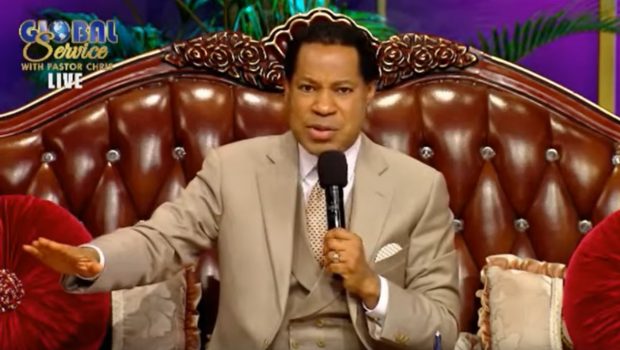 Published on April 6th, 2020 | by Alberto Krinsky
0
Pastor Chris declares April the Month of Continuing Fasting and Praying
It is a new month and therefore also time for a new theme of the month. Yesterday, during the Global Communion Service, Pastor Chris Oyakhilome announced that April will be the month of continuing fasting and praying.
Welcoming April also means saying goodbye to March, which was the month of knowledge. In that connection, Pastor Chris Oyakhilome encouraged his followers to learn something new.
"This month there is going to be a manifestation, (a working) of the Spirit of Knowledge. God is going to cause knowledge to increase! Open yourself for new knowledge and this month learn something new. This knowledge can be applied for life, that can cause you to move forward in your life. This month go for the word and expand your knowledge! Praise God forevermore," the Pastor said in March.
Another Week of Praying and Fasting
In April, Pastor Chris Oyakhilome urges his followers to continue praying and fasting, as they already started to do in March.
On March 27th, Pastor Chris Oyakhilome and Pastor Benny Hinn hosted an online Global Prayer Day against the Coronavirus, which gathered 3 billion viewers from all over the globe.
The Prayer Day was followed by a Week of Praying and Fasting, where Pastor Chris Oyakhilome did two daily prayers, and that is now continuing.
The matters at stake are very, very serious
During his Global Communion Service yesterday, Pastor Chris Oyakhilome announced that a new Week of Praying and Fasting will begin today, Monday, April 6th, and last until Friday, April 10th.
The prayers will be available for live stream on all LoveWorld Networks at 7 PM GMT +1 every day.
"We go back into praying and fasting from tomorrow (Monday, April 6th) because the matters at stake are very, very serious. When you have something very serious to deal with, you pray. And if it is even more serious, you add fasting to it. And if it remains very serious, you add more fasting. If it becomes critical, you add even more fasting," the Pastor said.
During his service, he stated that there are many contradictions about the situation the world is in now.
"There has never been as much deception in our world as there is today. The level of deception is far beyond what our world has ever seen. I told you, what the world is dealing with right now is not a virus. The problem is not a virus. This is the biggest deception in the world," Pastor Chris Oyakhilome said.
You can watch all of the Global Communion Service below.